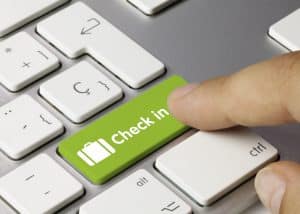 You may find that you feel a little uneasy about changes you're noticing in regard to your smile. This might include new sensations or just a general feeling that something is not the way it once was. Or, someone may mention that you're practicing a habit you don't think you're performing. So, how to respond in such situations? Take a bruxism disorder quiz for the information that will help.
Quiz Questions: True or False?
True or False: If you don't notice signs of bruxism disorder for some time, this means you are not taking your oral health and your dental care seriously.
True or False: If you have even a slight suspicion that something is off with the way your teeth are fitting together, with your smile health, or with anything else to do with your teeth, we will be happy to see you for a dental visit.
True or False: If someone tells you that you have been making strange noises with your teeth, then it is to your benefit to come see us. It's possible that it is nothing. Or, it is possible that you need bruxism treatment.
Quiz Answers
False. Especially as it begins, bruxism disorder often hides from the individuals it affects. This is because you aren't doing it voluntarily, so you may completely overlook it or because it affects you during sleep.
True. Even more difficult than detecting bruxism on your own is diagnosing yourself when problems with your oral health seem to arise. We're always happy to schedule time to see you, so we can make sure everything's okay.
True. Don't feel offended or brush comments aside. If someone happens to notice your bruxism, you are in luck! Check in with us to discover whether we may, perhaps, be able to treat you right away to keep side effects and damage from developing.
Avoid Bruxism With Simple Suggestions
Remember that bringing your concerns about bruxism disorder to us will allow you to avoid serious side effects if it affecting your smile. Learn more by scheduling a visit in Prairie Village, KS by calling Robert M Browne, DDS at (913) 901-8585.