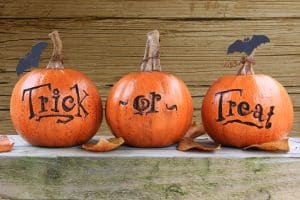 Looking for a fun, familiar, and well-lit spot to do your trick or treating on Halloween night? If so, look no further than this Halloween Trick or Treating event taking place in your neck of the woods.
About the Event
This Halloween Trick or Treating event will be happening at the Prairie Village Shops! This means you'll have the chance to grab some food and do a bit of shopping, too, if you're in the mood. Bring your kiddos decked out in their costumes (and feel free to dress up, too)! Shops will host, which makes for a very fun way to collect candy.
Event Location
The event is going to happen at The Shops of Prairie Village, which are located at the following address:
71st Street and Mission Road
Prairie Village, KS 66208
Event Date and Hours
Enjoy trick or treating on Halloween, October 31st, 2017 from 4pm to 6pm.
Event Contact Information
Find out more if you have questions about this Halloween event by calling 913-362-9668.
Schedule Your Care With Our Dental Team
Know that your smile will stay healthy and strong for many years to come when you set up your visits with our team. Learn more by scheduling a visit in Prairie Village, KS by calling Robert M Browne, DDS at (913) 901-8585.