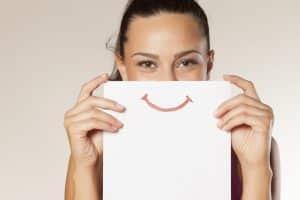 When what you're looking for is comprehensive dental care but you've got a particular problem on your mind, it can be very easy to find yourself at a dental practice that can help with your issue. However, later, when you require additional care, you may find that you have to go elsewhere, which isn't really very convenient. Good news: When you become our patient, you can look forward to the long and diverse list of services you have been hoping for (along with a heaping dose of compassionate, thoughtful care). Learn more about the treatments we provide.
Prevention
Right off the bat, let's talk about our preventive care. Of course, this is an essential part of your comprehensive dental care. It's to ensure we can keep your smile healthy before anything not-so-wonderful occurs with its health. Treatments include checkups and cleanings, oral cancer screenings, bruxism/TMJ treatment, and deep cleanings.
Cosmetic Improvements
Want your smile to look better? Talk with us about our solutions, which range from options for small fixes to a dramatic overhaul, so your smile is gorgeous, straight, and white.
Restorative Care
Need to fix something that didn't go quite right with your smile? We provide the treatments you need, so your comprehensive dental care includes repairs, too. This includes fillings, root canals, crowns, and extractions.
Teeth Replacements
We are serious about offering you the many beautiful solutions available for replacing missing teeth. Whether you're interested in a bridge, dentures, or implants, we are here to help!
Emergency Care!
What's dental care without emergency access when something that you didn't expect happens? Just give us a call when you need smile help!
Schedule The Services You Need
Come in for the dental care you require, so you may maintain, improve, and repair your smile! Learn more by scheduling a visit in Prairie Village, KS by calling Robert M Browne, DDS at (913) 901-8585.