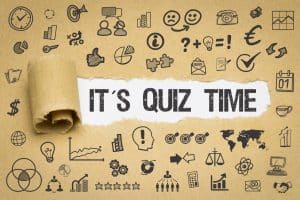 We know that if you are experiencing complete tooth loss, you may have mixed feelings about the future. You know that you'd like your smile back, of course. However, getting started and knowing how you should move ahead with prosthetic dentistry, particularly if it is new territory for you, can feel like a bit too much to approach. Fortunately, it's something you can easily access with wonderful results. Learn more.
Quiz Questions: True or False?
True or False: If you're a patient dealing with complete tooth loss, the best place to begin your search for a plan to replace teeth is by setting up an appointment with us.
True or False: When you'd like to replace your teeth fully, which means from the roots to the crowns of your teeth, you may address your tooth loss with dental implants.
True or False: If you are not interested in implants but you would like to replace your teeth, full dentures provide an efficient and exceptional way to regain your smile.
Quiz Answers
True. You may think you know all there is to know about addressing your complete tooth loss. However, a consultation may offer you an introduction to knowledge or a treatment you never considered. It's also a simple and effective way to begin your venture toward a restored smile.
True. From single implants and crowns to implant-retained dentures, we can help you with the assistance of implants.
True. Today's lightweight, natural-looking dentures will replace all of your missing teeth at once, so you quickly regain a functional and lovely smile.
See Our Team For Tooth Loss Help
Come talk with us about your options if you are dealing with tooth loss, so we may help you get your smile back! Learn more by scheduling a visit in Prairie Village, KS by calling Robert M Browne, DDS at (913) 901-8585.