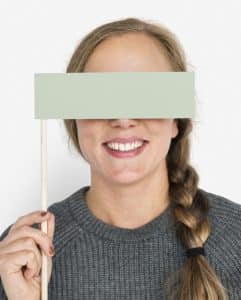 When you're practicing your dental care every day and doing your best to remember to call us to schedule visits, you might forget a key factor: It's not always about what you can see. In many instances, your care is about remembering to pay attention to the fact that care is required for those things you cannot see, too. Not sure what we mean by this but you're feeling at least a bit intrigued? Consider some elaboration, so you know you're doing your best to protect your smile and oral health.
Between Your Teeth
One place that you're going to have a very hard time seeing? Between your teeth! Sure, you can see a bit of this area between your front teeth but you cannot see between back teeth (nor can you see between teeth and beneath your gumline). Remember that since you cannot see this area, the only way to protect this part of your oral health is to floss! Don't assume these places are clean just because you're brushing!
Behind The Scenes
How often do you look inside of your tooth or within your roots? If you answered, "I can't see inside my tooth!" then you're getting the idea. You cannot see the internal portion of your teeth, which means you'll need dental checkups! Our advanced imaging lets us see what you cannot (and what we can't see with our naked eyes), so we can protect your oral health from the inside out.
Your Oral Framework
You can't see your TMJs or your ligaments or connective tissue either. Guess what that means? Yep, you need dental checkups for this purpose, as well. We can help keep your oral health in fantastic condition but only if you come in for care!
Protect Teeth And Gums With Beneficial Care
Provide yourself with what you need for strong, healthy teeth and gums by brushing, flossing, and seeing us for preventive care. Learn more by scheduling a visit in Prairie Village, KS by calling Robert M Browne, DDS at (913) 901-8585.