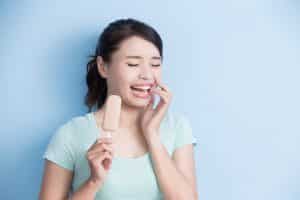 Are you fed up with the sensitivity that has been plaguing your smile and you are ready to do something about it? Do you assume that in addition to coming in for a visit, you should probably begin using sensitivity toothpaste but you're not actually sure if it works or what to purchase? We applaud your decision to become proactive about your smile and encourage you to learn the introductory details you need with our quiz.
Quiz Questions: True or False?
True or False: If you experience sensitivity with your smile, it will certainly help if you run to the drugstore to pick up a tube of ADA (American Dental Association) accepted toothpaste for sensitivity.
True or False: You should not just use the sensitivity toothpaste as a spot treatment. Instead, recognize that it will work only with repeated use as it becomes effective over time.
True or False: If your teeth are sensitive, you will always have to use this type of toothpaste.
Quiz Answers
True. This type of toothpaste really does work for sensitivity. To ensure you're choosing one that will provide you with the relief you seek, find one accepted by the American Dental Association.
True. Do not expect immediate complete relief or assume you can use it occasionally. Sensitivity toothpaste works over time.
False. You may rely on this dental hygiene product for a brief or extended period of time. Come see us for a checkup, so we may identify the reason for your sensitive teeth and then provide you with suggestions from there. The issue may be something we can resolve with treatment.
Come In For Assistance With Sensitivity
If your teeth feel sensitive, a good first step is coming in to see us, so we may provide you with the suggestions you need to regain a comfortable smile. Learn more by scheduling a visit in Prairie Village, KS by calling Robert M Browne, DDS at (913) 901-8585.