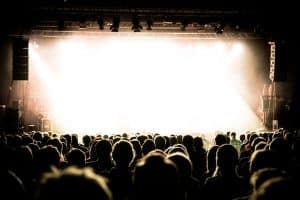 What's your favorite Red Hot Chili Peppers song? Favorite album? Favorite memory associated with one of their songs? If you have a specific answer to at least one of those question, you probably won't want to miss their upcoming tour! Grab your tickets soon, so you get to see RHCP in concert!
About the Event
Whether you've seen them countless times before or have never had the opportunity, now is your chance to catch the Red Hot Chili Peppers performing live and on stage (you'll get to see IRONTOM and Jack Irons, too). Come for the newer music and your favorites from the 90s.
Event Location
The concert will take place near Prairie Village at Sprint Center, which is located at the following address:
1407 Grand Blvd
Kansas City, MO 64106
Event Date and Time
Head out for an amazing night out on Sunday, May 21st, 2017 for an 8pm show.
Event Admission
Tickets to this concert range from $51 to $101 per person.
Contact Information
For further details, call Sprint Center at 816-949-7100.
Care For Your Smile With Our Services
In addition to caring for your teeth and gums at home, remember to come in for the treatments you need with our practice. Learn more by scheduling a visit in Prairie Village, KS by calling Robert M Browne, DDS at (913) 901-8585.