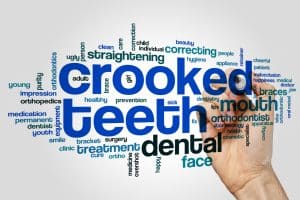 When you think about a misaligned smile, what are your thoughts? Do you imagine children in braces? Do you think about an adult you know whose teeth used to be straight but are no longer uniform? If so, you may notice that you come up with questions on the topic, such as why misalignment happens in the first place, if you can stop it, what to do about it, and more. Is it even worth treating, you wonder, if you feel good about yourself no matter what your smile looks like? Answers to such questions are provided for you by our team!
Causes Of Misalignment
Misalignment is often the result of heredity. Your teeth develop in such a way that they are not consistent and uniform but perhaps overcrowded, overlapping, crooked, spaced, you have an under bit, over bite, and the list goes on. However, other factors may often come into play, including the following:
Your wisdom teeth grow on an angle and press on your teeth
You lose teeth, leading to shifting and misalignment
Issues like thumb sucking in younger years
Injuries
Prevention Options
Fortunately, you have some options. If your misaligned smile has always been that way, you can obviously not do anything to prevent the problem. However, you may avoid it in the future by remembering the following:
Always keep up with your six-month visits
Treat problems immediately to avoid the tooth loss that can lead to misalignment
Replace missing teeth right away to prevent shifting
Complications
A misaligned smile can yield a long list of complications, which may include one or more of the following:
A dip in self-esteem
Bruxism or TMJ disorder
Difficulty chewing comfortably
Problems speaking articulately
Challenging hygiene and oral health problems as a result
Treatment To Align Teeth
You have access to orthodontic care to align your smile, so speak with us about your options today!
Treat Misalignment To Protect Your Smile
Find out how misalignment can affect your smile, so you can keep your oral health in excellent condition. Learn more by scheduling a visit in Prairie Village, KS by calling Robert M Browne, DDS at (913) 901-8585.