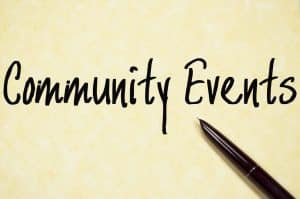 Do you have a large item in your home or yard that you can't exactly fit into your trash bin? It's not the sort of thing you donate to a thrift store. You've asked around and nobody needs it. If so, you'll be thrilled to find out Large Item Pick-Up day is on its way! Make sure you're ready, so you can take advantage of this clean-up option.
What Is This?
Large Item Pick-Up is a collection performed by The City in an effort to help clear waste from your home that is too big for you to dispose of on your own. It means you don't throw your back out, dump things places they don't belong, and your home and our community remain nice and manicured as a result!
When Is It?
There are two collections that will be taking place during April of 2017. They are scheduled based on where your home is in relation to 75th Street. Consider the following:
If you live north of 75th: Pick-up is on April 22, 2017
If you live south of 75th: Pick-up is on April 29, 2017
What Types Of Items Can I Dispose Of?
This isn't for the stuff you usually throw away with your trash. Instead, it's for large things like appliances, fencing, carpet, refrigerators, and more. For an extensive list of acceptable items, restrictions, and requirements, check out the details here.
How Can I Learn More?
If you have questions, you may call 913.381.6464 for answers.
Keep Your Family's Smiles Healthy With Professional Care
Schedule visits for yourself and your family to ensure cleanings take place once every six months for optimal oral health. Learn more by scheduling a visit in Prairie Village, KS by calling Robert M Browne, DDS at (913) 901-8585.