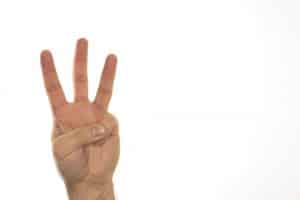 When you think about your dental care, do you wish you were doing a better job but you assume it's going to take some major changes and effort to see any improvement? In most cases, it's the tiny, easy changes that make the biggest difference. Before you give up, consider some easy ways to make your smile healthier (in many cases, without even lifting a finger).
#1: Stop Pressing So Hard
If you're pressing hard when you floss or when you brush, stop it! Press very gently. Otherwise, your dental care might be doing more harm than good by causing damage and irritation!
#2: Call Us
Whatever it is you need, call us. Instead of deciding that you're going to think about it for a while longer, research your concern online, talk with friends and family, debate whether or not you should schedule dental care … just call us. We will talk with you about your smile, figure out what type of appointment you need, and we will set it up for you. Easy!
#3: Make A Decision
Keeping your smile clean and healthy at home is really reliant on something very simple: Making the decision to practice dental hygiene every day, twice a day. You don't have to run out and purchase anything fancy or rearrange your life. You just have to have a reflective conversation with yourself and decide you're going to do it and you're going to stick to it (sticky notes or phone alerts help as you're getting used to a new dental care routine).