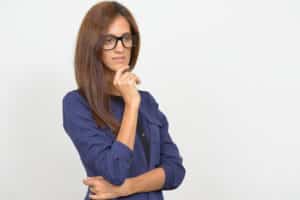 In addition to the benefits of replacing lost teeth, dentures also have a few drawbacks that can affect the future of your dental care. For instance, after a while, dentures can lose the firm grip that they were once designed for, making them uncomfortable and difficult to bite and chew with. The good news is that denture slippage no longer has to be a problem. In fact, with a series of dental implants, you can find a solution to loose dentures once and for all, and enjoy your new smile with comfort and confidence for life!
Why Dentures Lose Their Grip
When you lose a single tooth, the loss of the root affects your jawbone's integrity. Without the root to stimulate that area of your jawbone, the bone will gradually lose strength and density. When you've lost all of your teeth on the upper and/or lower dental ridge, this jawbone degradation is exponentially worse. Even if you replace all of the teeth on your dental ridge with a custom-made denture, the lack of roots within your jawbone means that your dental ridge will gradually shrink and change shape. As a result, your denture will no longer fit as securely as before, and you will need to have the prosthesis adjusted, or have another one crafted.
The Best Answer Lies in Dental Implants
The good news is that there is a highly-effective solution to stopping your denture from becoming loose. Dental implants, which are prosthetic teeth roots, can be surgically inserted into the jawbone, and then utilized to support your denture with lifelike stability. The implant posts not only offer unmatched support for your denture, but they also help maintain a strong, healthy jawbone by reestablishing stimulation when you bite and chew.