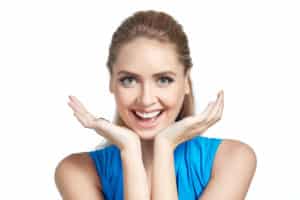 Root canal treatment, like all forms of dentistry, has advanced rapidly over the last few decades. What once seemed like a daunting procedure is now relatively simple, and can be completed in a single visit with minimal discomfort. Still, many people have reservations about root canals, and may wonder if just extracting the tooth is a better alternative. While there are some cases in which tooth extraction is preferable, the truth is that saving the tooth with root canal treatment is better for your long-term oral health than extracting it.
What Root Canal Treatment Means
Root canal treatment, or endodontic treatment, means cleaning and restoring a tooth's inner chamber (or pulp) and root canal. The procedure is necessary when tooth infection, or tooth decay, reaches the pulp and infects the nerves and blood vessels housed within it. Unlike a regular cavity, which only affects a tooth's main structure (dentin), internal tooth infection can spread beyond the tooth by travelling from the pulp and into the jawbone through the root canal. To stop the spread of infection, your dentist can perform root canal therapy to remove the tissues and harmful bacteria, then seal the pulp and root canal.
Why Restoration is Better than Extraction
Given the dangers of untreated tooth infection, extracting the tooth can seem like an easier option for removing decay than trying to save the tooth. However, the rest of your oral health relies on a full set of teeth, and healthy, natural tooth structure is always preferable to manmade replacement teeth. Restoring the tooth allows you to maintain your natural tooth alignment to help you avoid future complications and the need to replace the tooth.
ABOUT YOUR PRAIRIE VILLAGE, KS DENTIST:
With decades of professional dental care experience, native of Kansas City, Robert M Browne, DDS is proud to provide general, cosmetic, restorative, and prosthetic care to patients from Prairie Village and surrounding communities. To learn more or to schedule a visit with Dr. Browne, contact our office today at (913) 901-8585.