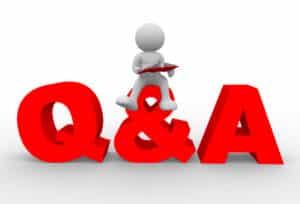 Crooked teeth commonly affect children, and orthodontic treatment is often recommended for younger patient to correct them. But as adults, crooked teeth can be equally worrisome, and patients who've never dealt with crooked teeth before might feel overwhelmed at the prospect of correcting them with braces. There are several things that you should know about crooked teeth before deciding how to correct them – one of the most important facts being that you may not even need metal braces!
They're more than just cosmetic.
The most obvious consequence of crooked teeth is a less-than-symmetrical smile, which can negatively impact your confidence in several ways. However, crooked teeth aren't just an esthetic issue; when teeth aren't aligned properly, they don't work as well as they're designed to. Improper balance can expose your teeth to excessive pressure, which can wear them down and damage them over time.
Teeth can grow crooked in adulthood.
Even if you had perfectly straight teeth growing up, there's a chance that you might experience tooth misalignment (or malocclusion) as an adult. Permanent teeth that grow in correctly can be forced out of alignment for a number of reasons, including bruxism (consistent teeth-grinding), accidental damage, impacted wisdom teeth, and more. Like children, adults should correct crooked teeth as soon as possible to avoid the continuing damage that malocclusion can cause.
You can straighten crooked teeth without braces!
The good news for adults with crooked teeth is that there are several solutions that can straighten their smiles that don't involve traditional bracket-and-wire braces. For instance MTM® clear aligners are designed to improve the layout of your teeth through a series of custom-designed acrylic aligners. MTM® concentrates on the visible aspects of your smile, and focuses on creating a straighter, more attractive smile in less time than braces (sometimes as quickly as six months).
ABOUT YOUR PRAIRIE VILLAGE, KS DENTIST:
With decades of professional dental care experience, native of Kansas City, Robert M Browne, DDS is proud to provide general, cosmetic, restorative, and prosthetic care to patients from Prairie Village and surrounding communities. To learn more or to schedule a visit with Dr. Browne, contact our office today at (913) 901-8585.