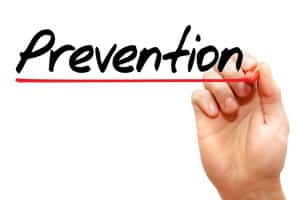 When it comes to effective preventive care, receiving consistent oral cancer screenings is essential. True, it's not a topic that anyone enjoys discussing but it is, nevertheless, a very important topic. The wonderful news is that early detection greatly improves the efficacy of treatment and promotes a successful return to good health. To ensure you are familiar with the details of screenings, we encourage you to learn a bit more about what to expect.
When To Expect A Screening
The good news is that you don't need to schedule a special visit for an oral cancer screening. We incorporate this procedure into every one of your routine preventive care visits, which also include a cleaning and checkup. Screenings are completely comfortable and offer a thorough examination of your oral tissues.
Why We Screen You
We suggest at least twice-annual oral cancer screenings (during your preventive visits once every six months) because oral cancer is often hard to detect on your own – it also leads to thousands of fatalities every year. The sooner we detect cancer, which occurs in stages, the easier it is to provide successful treatment. We can typically detect oral cancer long before you recognize anything has changed.
Reasons To Contact Us
In the event that you are between visits and notice something is different, we urge you to contact us immediately for a checkup. Possible symptoms of oral cancer may include white patches on oral tissues, rough patches on oral tissues, the appearance of ulcers or other changes, abnormalities with the appearance or sensation of your tongue, or unexplained bleeding (particularly of new growths).
ABOUT YOUR PRAIRIE VILLAGE, KS DENTIST:
With decades of professional dental care experience, native of Kansas City, Robert M Browne, DDS is proud to provide general, cosmetic, restorative, and prosthetic care to patients from Prairie Village and surrounding communities. To learn more or to schedule a visit with Dr. Browne, contact our office today at (913) 901-8585.