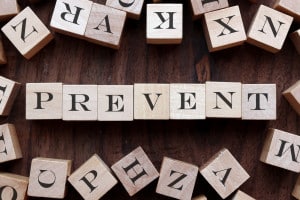 Are you a dedicated dental care patient, making sure you do what you need to for a healthy grin? If so, you know that your commitment includes your brushing and flossing at home. In addition, establishing long-term health also relies on your efforts in scheduling consistent preventive care visits with us. Are you happy to schedule these appointments but you are curious about particular details? Perhaps you are not quite sure how often you should visit us. Allow us to help with an informative Q&A session.
Questions and Answers About Preventive Visits
Question: What does a preventive visit include?
Answer: Your visit will include a dental checkup as well as a dental cleaning. During your checkup, we will thoroughly inspect your smile by taking a close look. We will also rely on advanced imaging of your smile, so we know exactly what is happening with the structures and tissues we cannot see with our naked eyes. During your cleaning, we will carefully yet comprehensively remove plaque from your tooth surfaces to promote excellent oral health.
Question: How often should I schedule a preventive care visit for myself?
Answer: It is essential that you schedule your routine checkups and cleanings once every six months. By waiting to see us for an exam or cleaning, you run the risk of developing oral disease that is extremely easy to prevent and to treat when detected right away.
Question: What should I do if I'm experiencing gum disease?
Answer: Instead of a traditional preventive visit, we will invite you to schedule a deep cleaning. Also known as a "periodontal cleaning," this is a treatment we may spread out over the course of multiple appointments. We will remove the plaque and tartar that has accumulated beneath your gum tissue in an effort to stop disease from advancing.
ABOUT YOUR PRAIRIE VILLAGE, KS DENTIST:
With decades of professional dental care experience, native of Kansas City, Robert M Browne, DDS is proud to provide general, cosmetic, restorative, and prosthetic care to patients from Prairie Village and surrounding communities. To learn more or to schedule a visit with Dr. Browne, contact our office today at (913) 901-8585.