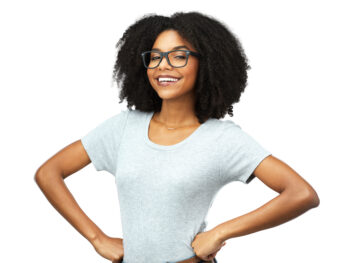 Is your smile as white as you would like it to be? If your teeth are taking on stains or simply do not appear as bright as in recent years, we could discuss cosmetic options to help restore your white, bright smile. By scheduling a visit with your dentist, we can determine the nature of your discoloration and determine which option best addresses your dental issues. While certain factors behind teeth staining are genetic, we can also discuss methods for preventing problems in the future. For stains inside the enamel, we offer professional whitening services that bleach out foreign material in the outer layer. Discoloration that results from loss of enamel may be better treated with an attractive set of porcelain veneers. No matter the nature of your staining, we will help return the appearance you crave!
At your Prairie Village, KS, dental office, we understand how important your smile can be to your self-confidence. After all, our grins take center stage whenever speaking with others. While you may enjoy perfect oral health, streaks on the teeth can cause others to question your hygiene. After a simple whitening procedure, you can enjoy interacting with others without worrying about your smile.
The Factors Behind Dental Discoloration
Stains and yellowing on the surface of your teeth can appear for a number of reasons. Some people are born with weaker enamel than others, while some people practice behaviors that lead to significant streaks. Consider your food and beverage options to determine if a particular item contributes to your streaky smile. Drinks such as tea, coffee, wine, and soda are common culprits of dental staining. Select an alternative drink if you discover one of these leaves your smile worse for wear. Similarly, tobacco use in any of its forms can leave dark, tarry stains behind. A whiter smile is but one of many benefits of stopping tobacco use. Stay on top of your daily oral hygiene and checkup schedule to ensure plaque and tartar do not leave a yellowing film on the surface of your smile.
Professional Teeth Whitening
When you visit our practice, we can take an impression of your smile to create custom trays that apply a powerful bleaching agent for whitening your smile. Your take-home kit can offer powerful results by wearing this system each evening over the course of a week or two. When your whitening course finishes, you can hold on to your trays to perform touchups whenever you wish!
Talk To Your Prairie Village, KS Dentist About Your Options For A Whiter Smile
Achieving a whiter and healthier smile can be easy with the right tools and partnership with your dental team. We are here to help! To schedule a visit today so we can discuss your whitening options, please reach out to our Prairie Village, KS dentist's office at 913-901-8585.