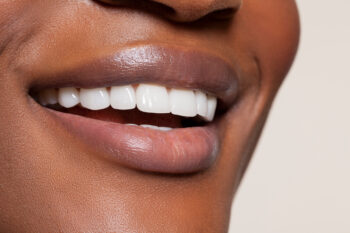 Dental discoloration can cause doubts about your smile and reduce your overall self-confidence. The problem can give you a more aged appearance and make you look less healthy than you actually are. Staining of the teeth creates a jolting contrast between your current appearance and how you looked in the recent past. Thankfully, cosmetic dental solutions are available to treat discoloration and help you look your best. Proper treatment allows you to live life to its fullest by improving your smile and uplifting your confidence.
At your Prairie Village, KS dentist's office, we offer whitening kits that contain bleaching materials strong enough to remove deep stains from the enamel of your teeth. For certain patients, we recommend other strategies as well. By receiving a whitening solution that is personally selected for you, you will enjoy your smile for years to come!
Dental Discoloration Can Remove Your Self-Confidence
Your smile is one of your most prominent features and it is often the first thing people notice when you interact. Losing confidence in its appearance can make you self-conscious when speaking or laughing. Worrying about your teeth can make it harder to socialize with friends and affect your behavior in your professional life. Tooth discoloration is often the culprit for a dissatisfying smile. Fortunately, the right cosmetic dental treatment can help you manage this issue and restore your pride in your teeth.
Remove Enamel Stains With Professional Teeth-Whitening
A store bought whitening kit can make treatment feel more accessible, but offers limited results. People who choose this solution are often disappointed when the kits are not strong enough to remove tough stains. Turning to our office can provide a greater impact. We provide treatment with a take home teeth whitening kit that is strong enough to remove stains that have settled and become harder to remove. The kit contains custom trays with bleaching agents for daily application. As you use each tray, your smile will become gradually brighter and more pleasing to the eye.
Porcelain Veneers Enhance The Shade Of Your Teeth
We also offer the placement of  porcelain veneers that give the appearance of your natural enamel. Veneers are a great alternative to teeth whitening kits for addressing intrinsic discoloration issues. While whitening kits remove stains of the enamel, veneers can cover teeth that become yellow due to loss of the enamel. This restoration can also address problems with the shape of your tooth at the same time.
Talk To Your Prairie Village, KS Dentist About Giving Your A Whiter Smile
To make your smile more attractive and improve the shade of your teeth, we offer take home whitening kits and porcelain veneer placement. If you would like to find out more about these services and their benefits, contact our Prairie Village, KS dentist's office today at 913-901-8585.