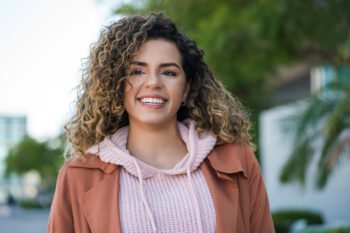 Having the ability to brighten your teeth on your schedule can make a store bought whitening kit look attractive to you. What you can find is that these kinds of kits, while accessible, can still let you down by producing limited changes. At our Prairie Village, KS dentist's office, we can provide an alternative form of care. The whitening kits that we prepare are custom-made, and they contain bleaching materials strong enough to remove tougher stains that have settled over time on your enamel. By using this approach, you still enjoy the convenience of care at home, but you do so while still enjoying the kind of improvements you expect from professional cosmetic work!
Store Bought Whitening Kits Can Offer Convenience, But They Can Deliver Limited Results
The option of simply picking up a teeth whitening kit at a grocery store or pharmacy can make treatment feel more accessible. Unfortunately, people who choose this approach can come away disappointed, as they can find that their improvements are limited. Accessible treatments like these can provide limited benefits because they are not strong enough to remove the tougher stains that have formed on your enamel over the years. Reaching the ones beneath the surface of this part of your tooth structure calls for something stronger—fortunately, your dentist can help you with that while still letting you perform care at home!
Taking Home A Personalized Whitening Kit
We can prepare a teeth whitening kit that contains custom trays for daily applications and a bleaching agent prepared to give you your desired results. Over the course of your recommended daily applications, you will apply these agents to your enamel and keep the material in place for the allotted time. As you continue to do this from one day to the next, you can see to it that your smile is made gradually brighter and more attractive. At the end of your sessions, your teeth can be many shades brighter than they were before.
Reviewing The Benefits Of Different Cosmetic Services
There are reasons to consider in-office cosmetic dental work. One is that Dr. Browne deals with more than just discoloration, which means you can take on problems with teeth that are chipped or cracked, issues with misshapen teeth, and even concerns about uneven dental alignment. We can also provide support for those who have discoloration within the tooth structure, something that can call for an alternative to bleaching agents.
Talk To Your Prairie Village, KS Dentist About How You Can Make Your Smile Brighter At Home
To make your smile whiter and more attractive, you can take home a kit prepared by your dentist to remove difficult stains. If you would like to find out more about this service and its benefits, contact our Prairie Village, KS dentist's office today at 913-901-8585.