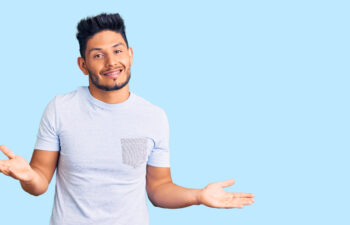 A dental emergency can be a sudden and certainly unwelcome development, one that disrupts your day and threatens your smile. While it can be hard to avoid some stress when you experience a problem like this, you can find it easier to manage when you know that the right treatment is readily available. Our Prairie Village, KS dentist's office is here to help patients who find themselves in need of support on short notice. By supplying this kind of support when it is needed, we can help prevent complications and limit the time you spend worrying about your appearance.
What Should You Do If You Find Yourself In Need Of Dental Work On Short Notice?
A dental injury that breaks, loosens, or dislodges a tooth can certainly be cause for alarm. It can also be worrying to develop a pain that does not go away, or one that is intense enough to disrupt your plans for the day. If a dental injury is not part of a larger problem that jeopardizes your general health, you should book smile care as soon as possible. Doing so will limit the time you spend in discomfort and improve your odds of successfully restoring a vulnerable tooth.
Booking An Appointment In Response To An Injury Or Discomfort
A physical injury, or the onset of discomfort without an identified cause, can call for emergency dentistry. When you come in for treatment, an evaluation of the problem will tell us what kind of care you require. There are times when physical injuries are treatable with conservative cosmetic services, but a more involved restorative dental procedure may have to take place to fully address your needs. The good news is that even a more advanced approach to care can still end with you feeling confident in the way you look.
How Will My Smile Look After I Undergo Treatment?
If you need a dental crown to restore your tooth, or if you need to receive a replacement for it in the form of a prosthetic, we can still take care to preserve your smile. This is because we provide restorations that actually match your tooth structure and preserve how you look. Emergency care can offer lifelike as well as durable restorations, so your bite function is also not changed by care.
Talk To Your Prairie Village, KS Dentist About Care During A Dental Emergency!
When you know that you have someone you can turn to during a dental emergency, problems with your oral health can be less stressful and feel easier to address. If you would like to find out more about how we can help you on short notice, or about our general services, contact our Prairie Village, KS dentist's office today at 913-901-8585.