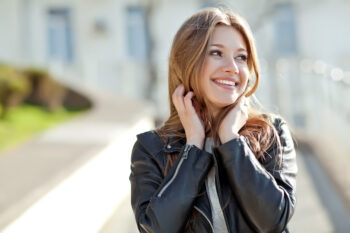 If you have to go in for a dental appointment because of a cavity or dental injury, will your dentist be able to do something to preserve your smile? It is important that you receive a dental filling or dental crown that gives your tooth enough support to preserve your bite function. However, your confidence in the way you look matters, too. Fortunately, there are fillings and crowns provided at our Prairie Village, KS dentist's office that can help you preserve your appearance and take care of your teeth. These restorations are made with substances that can imitate healthy tooth enamel, but they also provide functional value that lets you preserve your natural bite. We should note that we can also provide care with restorations that are meant to make cosmetic improvements. They can actually preserve more of your enamel and minimize preparatory work while still having lasting benefits!
Can A Conservative Restoration Fix Your Concerns About Your Smile?
When a cavity or dental injury affects you, professional care will have to do something about the irreversible damage to your tooth structure. Even a small cavity leaves you with permanent harm to your enamel. With that said, timely restorative dental work helps to limit the overall trouble for your tooth, making care more conservative and preserving more of the natural structure. Whether you have a minor or more significant problem, we can help you while still maintaining how you look. This true for both dental crowns and dental fillings, as both are made with materials that imitate healthy enamel.
Using Porcelain Veneers To Take Care Of Flaws That Hurt How You Look
Porcelain veneers are relied on to make stunning cosmetic changes. Their placement occurs in the course of two appointments. At your first visit, we provide the needed preparatory work to ensure that you both receive the right restorations and have space for them. At your second visit, your restorations will be set in place. When in position, veneers take on problems like dental discoloration, visible damage, concerns over spacing, and more!
Lumineers Offer A Slimmer Alternative To Traditional Veneers
As an alternative to traditional porcelain veneers, Lumineers can offer welcome improvements while further limiting preparatory work that is required. Their slimmer design means that they are easy to fit over your current teeth. We still take care to provide the kind of personalized appliances that can reliably make your smile more attractive.
Talk To Your Prairie Village, KS Dentist About Appearance-Friendly Restorations
Whether you come in with oral health concerns or you have a focus on improving how you look, the right restorations can help! If you are ready to learn more about our practice and services, contact Dr. Browne's Prairie Village, KS dentist's office today at 913-901-8585.