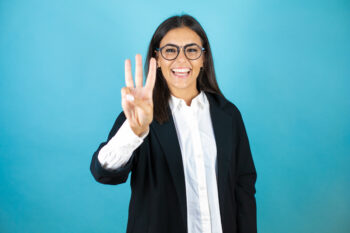 A root canal procedure is something that can be avoided, but once it becomes necessary, you should make it a priority. This service deals with issues within the tooth structure that threaten your tooth and your overall oral health. By providing it, your Prairie Village, KS dentist can stop a problem that is causing you persistent discomfort and sensitivity. Remember that we can lower your risk for experiencing issues that call for this care through regular dental checkups, as these visits create opportunities for us to find and treat cavities in earlier stages.
1. Dealing With A Severe Cavity
A cavity will grow larger as time passes and treatment does not take place. Trouble with decay will often be caught before there are complications. Individuals who regularly schedule oral health checkups can count on early care that is more conservative, which means they avoid discomfort and preserve more of their tooth structure. However, if you are not consistently booking preventive care, you can unknowingly let decay worsen to the point where bacteria can infiltrate your pulp and put your oral health in jeopardy. Through a root canal, we are able to remove infected tissues and harmful bacteria before your tooth is capped with a dental crown.
2. Your Tooth Structure Is Exposed After Being Broken Or Cracked
A cavity is not the only oral health issue that can expose you to infection. An injury that leaves your tooth broken or cracked can expose you to harmful microbes and cause an infection to develop. The sooner you book an appointment to have an injury evaluated, the sooner you can be sure that you are protected against this kind of problem. You can count on us whenever you need care on short notice, as we can provide timely emergency dental appointments.
3. You Have The Painful Symptoms Of Internal Harm After A Physical Injury
Physical trauma can leave your tooth in a vulnerable state even if there is no obvious damage. Pay attention to the way that your tooth feels after being injured. If discomfort does not subside, it can point to internal trauma that can still require root canal therapy. As with a treatment to address broken or cracked enamel, a root canal in this context will address damage and any signs of infection within the tooth before a dental crown is put in place.
Talk To Your Prairie Village, KS Dentist About Scheduling A Root Canal
Through root canal therapy, we can provide important support whenever you have teeth that are at risk due to the onset of infection. If you think something is wrong with your smile and need an evaluation, or if you are due for general oral health care, please reach out to our Prairie Village, KS dentist's office at 913-901-8585.