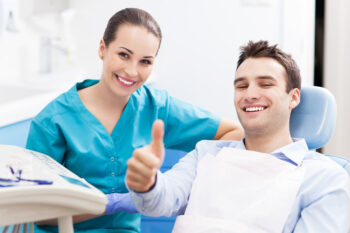 There is more to maintaining your smile than just keeping cavities from affecting your teeth. With that said, there is a reason why cavities are made out to be such a concern for your overall oral health. When one forms, it will keep growing until it is treated. In time, that growth can expose you to an infection that leads to persistent pain and sensitivity, and it can make you susceptible to tooth loss! Our Prairie Village, KS dentist's office can help you deal with this problem. If decay is brought up as a concern during a regular appointment, or if you come in with concerns about pain and we find a cavity, we can arrange the appropriate restorative treatment!
Why Cavities Should Not Be Ignored
The longer it takes a person to do something about a cavity that has formed, the more likely it is that it will cause complications to occur. Those complications can leave you vulnerable to potentially serious issues, including infection and tooth loss! The good news is that decay can be identified and addressed before there are complications. At regular dental exams, your dentist can point out a smaller cavity and provide the appropriate treatment.
Scheduling Your Restorative Dental Procedure
Your planned cavity treatment will be based on the severity of the dental problem. When damage is not significant, we can often provide care with a dental filling that is discreet and easy to overlook. If necessary, we will use a dental crown to cover your tooth and protect it from harm. That approach can follow root canal therapy at a time when you have an infection that must be cared for.
How Regular Appointments Help You Prevent Problems With Your Oral Health
Regular dental visits help with both the early detection of cavities and their prevention. They help with detection because Dr. Browne will closely evaluate your teeth and look for any warning signs that they are in poor health. You enjoy preventive care in the form of thorough professional cleanings that remove tartar buildup as well as plaque. Unless your dentist's instructions see you follow a different timeline, plan to come in for routine services every six months.
Talk To Your Prairie Village, KS Dentist About Cavity Treatment
A cavity should not be taken lightly, but that does not mean you are in serious trouble when one forms, as Dr. Browne can see to it that the matter is fully addressed! In addition to removing the decayed portion of the tooth and cleaning the surrounding area, we can provide a restoration that keeps you safe and preserves your smile. For more information, or to set up an appointment to discuss your overall oral health, please reach out to our Prairie Village, KS dentist's office at 913-901-8585.