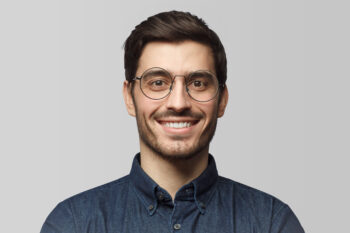 Contouring work that targets problems with your gums or teeth can have significant effects while only requiring minimal changes. Because this option for cosmetic dental work is available, you can have an easier time taking on problems with your appearance! You can talk with your Prairie Village, KS dentist about what you would like to change about how you look. Based on your goals and concerns around treatment, we can identify an approach that is suited to you. The right procedure can make the treatment itself more comfortable, and it can give you long-term improvements that you are excited to share with the world!
A Targeted Cosmetic Treatment Can Have A Great Effect On Your Smile
With cosmetic dental work, we can both take on broader concerns about a person's smile and target specific issues to make more precise changes. The goal with anyone's treatment is to help them feel great about their smile. For some, that can require work to reshape or remove gum tissues to make a smile more symmetrical; for others, dental contouring and bonding can correct problems with certain teeth that make people feel unhappy with how they look. These services can require less time and fewer overall changes, but they can still have a lasting impact on your overall appearance!
Scheduling A Tooth Bonding And Contouring Procedure
Through tooth bonding and contouring procedures, we are able to reshape teeth, modify their sizes, and even hide issues with damage and discoloration! These services can be performed together in order to carefully correct how a tooth looks. The contouring process removes excess enamel to correct problems with teeth that are too large or appear uneven. The bonding process hides damages that hurt the way you look. It can also make a smaller tooth look bigger, hide a gap or overlap between teeth, and even out problems with jagged or uneven tooth shapes.
Changing Your Appearance Through Gum Contouring Work
Through a gum contouring procedure, you can make meaningful changes to how you look by focusing on problems with periodontal tissues. People who have "gummy" smiles or bumpy and uneven periodontal tissues can be frustrated by the effect these issues have on the way you look. When these tissues are carefully removed, we can reveal a more symmetrical and attractive smile, one that you are more eager to show off to the world!
Talk To Your Prairie Village, KS Dentist About Contouring Treatment!
Whether you choose dental bonding and contouring work, gum contouring care, or any other cosmetic service, we can help you take on problems with your appearance that have made you self-conscious! If you would like to find out more about how we can help you, please reach out to our Prairie Village, KS dentist's office at 913-901-8585.