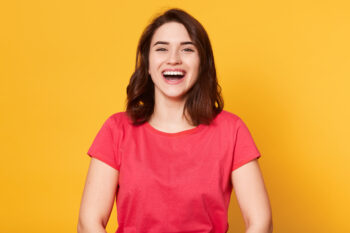 If just one conspicuous flaw affects your smile, it can be hard to express confidence in it, and it can be difficult to feel at ease with your overall appearance. As frustrating as it can be to have trouble with the way you look, you should know that conservative cosmetic treatment solutions are often effective at taking on these issues and making you more confident. Your Prairie Village, KS dentist's office is ready to help when different issues keep people from feeling truly comfortable with their appearance. You can explore options like tooth bonding and contouring work to hide issues, or we can review other services and their capacity for making changes that you desire.
How We Carefully Improve A Person's Smile
We can take care to improve how you look by targeting and treating specific issues you have with your appearance when you smile and speak. That can mean tending to issues with teeth that look misshapen or uneven, correcting problems with discoloration, or even fixing embarrassing gaps and overlaps caused by uneven spacing. What may surprise you is how little work can be involved in fixing these different issues. With both tooth bonding and contouring work and care with Lumineers, we can make exciting results surprisingly easy to access through conservative treatment!
Using A Tooth Bonding And Contouring Treatment To Improve How You Look
Tooth bonding and contouring work can remove the need to place restorations in order to change the appearance of your smile. Instead of using permanent crowns or veneers, we can reshape teeth as needed to make them more attractive, and we can perform bonding treatment to improve their color and hide damages. This work can take less time than you expect, and it can produce results while only requiring minimal changes to your enamel. For many people, one visit provides enough time to complete care!
Taking Care Of Embarrassing Flaws With Lumineers
As an alternative to traditional porcelain veneers, we can take on cosmetic problems with slimmer Lumineers. While they are also made from porcelain, their slender size reduces the need for preparatory work before your restorations are placed. This can make you more comfortable with undergoing care, but it can still produce the right smile changes to make you excited for the way you look after your work is through!
Talk To Your Prairie Village, KS Dentist About Conservative Cosmetic Treatment Options!
There are different strategies that we can recommend to patients who want to show off more attractive smiles. What can surprise you is how little work can be involved in exciting cosmetic care! If you would like to find out more about how the right service can benefit you, please reach out to our Prairie Village, KS dentist's office at 913-901-8585.