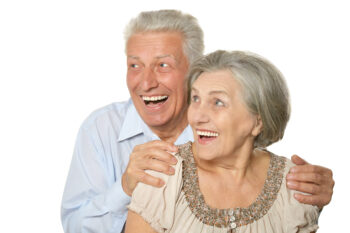 The longer it takes you to do something about tooth loss, the more likely you are to experience complications that further hurt your incomplete smile. These problems include difficulties with TMJ disorder, worries about losing more teeth, and the development of issues with jawbone deterioration. Our Prairie Village, KS dentist's office is prepared to help, as we can provide the right solution to your specific issues with tooth loss. Whether you have one missing tooth to replace, several gaps, or an entire missing row to restore, we can provide results with a permanent prosthetic that improves your dental function as well as your appearance.
Can Treatment Restore Your Appearance And Bite Function?
By looking into your difficulties with tooth loss, you can find out how the right procedure can improve your appearance as well as your ability to confidently apply pressure when you bite and chew. We have different solutions that provide patients durable, lifelike appliances that actually remain fixed in place. Through your treatment, you can see oral health and cosmetic benefits, and you can find that your prosthetic is more comfortable than you anticipated.
How Can A Prosthetic Restoration Stay In Place?
There are different options available to you if you want to ensure that a restoration will remain in place. Dental bridges are actually created with a pair of dental crowns at their ends. These crowns are placed over neighboring teeth, which are capped in order to secure the prosthetic. You also have the option of receiving a dental implant. The implant is set directly in your jawbone in a careful surgical procedure. After you heal from this procedure, you will come to our office to have your restoration put in position to improve your smile.
What If You Need To Address Several Missing Teeth?
Through the placement of dental implants, we can actually hold a larger restoration in place. This can help to secure a larger dental bridge, and it can even help with the support of a denture! Before you move forward with this service, we can provide the right review to make sure you are a good candidate for this care; if there are existing concerns about your jaw health or periodontal health, we can discuss how we can move forward with treatment.
Talk To Your Prairie Village, KS Dentist About Prosthetic Dentistry!
With the right approach to prosthetic dental work, we can help patients regain confidence in the way they look and positively change their dental function. Whether you have one missing tooth or many, we can see to it that you receive the kind of care that produces truly welcome improvements. If you are ready to learn more, please reach out to our Prairie Village, KS dentist's office at 913-901-8585.