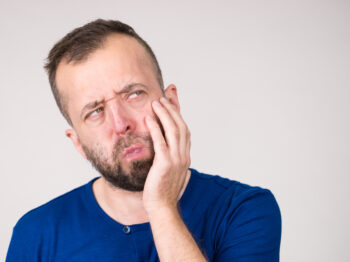 It can certainly be upsetting to experience a dental emergency. With that said, the experience you have can be less stressful when you know what your dentist is prepared to do for you. Our Prairie Village, KS dentist's office is ready to help you in those moments where you need support as soon as possible. Urgent oral health care does more than just resolve problems with your appearance promptly; with the right intervention, we can resolve problems with a damaged tooth before it can worsen and create more difficulties for you. One thing to remember is that when you keep up with regular dental exams and cleanings, you are less likely to have an urgent need for care because of an infection that forms because of advanced decay.
What Is Your Dentist Really Able To Do For You On Short Notice?
In the event that you need to see someone on short notice, you should know that Dr. Browne is ready to provide emergency dental care. That means if your tooth is suddenly in considerable pain because of an infection, damaged, or even dislodged, you have someone to turn to for help. The timing of your care matters for several reasons. It can be welcome news to learn that you can see someone on short notice when you are in pain, or when you worry about the state of your smile. It can also be important to seek prompt care because it will keep you from suffering complications.
Arranging An Emergency Procedure
At your emergency procedure, we can evaluate you to see what kind of support you require. It may be possible to treat physical damage with a cosmetic service that minimizes changes to your tooth structure. In this case, we can preserve more of your healthy enamel while providing long-term support. In cases where an injury is more significant, or where you need to worry about a possible infection, we can proceed with restorative dental work. The good news is that when the right restorative procedure is provided, we can stop a tooth's health from worsening.
Your Prairie Village, KS Dentist Is Ready To Help With Your Dental Emergency
If you have a problem with your smile that calls for care on short notice, know that Dr. Browne can meet with you and see to it that you receive the right kind of support. The care you receive during your emergency visit will be tailored to your needs, as our goal is to provide conservative, smile-friendly care that avoids unnecessary changes to your tooth structure. If you would like to learn more about how we can care for you on short notice, or about how we can help you in any other ways, reach out to our Prairie Village, KS dentist's office at 913-901-8585.