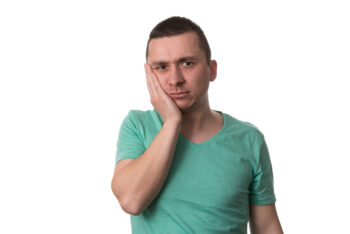 When you have problems with tooth pain, it can be difficult for you to wait on an appointment with your dentist. Our Prairie Village, KS dentist's office understands this, and we want patients to know that we are here for them when discomfort is an active concern. By making patients aware that we provide emergency oral health services, we can make a stressful experience with dental discomfort easier to manage. On short notice, we can provide support if you are in pain, or if your tooth is broken, loosened, or dislodged. Prompt care can provide more than just relief from your pain. We can also proceed with restorative dental work that improves your appearance as well as your oral health.
We Can Help When Dental Discomfort Affects You
Tooth pain can seriously disrupt your day and impact your quality of life. It can also be a warning that you have issues with poor oral health that need to be resolved. Rather than try to live with discomfort and wait patiently for an appointment, patients at our practice can arrange services on short notice when discomfort is an active concern. Once you are in the office, we can evaluate you to determine the reason for your discomfort, and we can proceed with a treatment that takes on this problem.
Scheduling Emergency Dental Work In Response To Pain
Reach out and let our practice know that you need urgent treatment as soon as you can so that we can prepare to see you. When you arrive, you will undergo an evaluation that lets us determine what the cause of your discomfort might be. Persistent discomfort can point to trouble with an infection or internal injury, which means treatment will have to include a root canal. In addition to providing this service, we can restore and protect the tooth with a custom dental crown.
We Can Provide A Lifelike Restoration For Your Tooth
By placing a crown on your tooth after treatment, we can make sure that it stays safe, and that you have the support you need to bite and chew without difficulty. It is even possible for us to place a restoration that is able to match the color and texture of your enamel so that your smile does not change.
Talk To Your Prairie Village, KS Dentist About Urgent Care For Tooth Pain
Because our practice is ready to promptly address tooth pain, we can shorten the time you spend in discomfort and help you avoid potential complications. Our practice provides emergency services for our patients when they are needed. We also provide a range of beneficial restorative and cosmetic services to help in other situations where you might be concerned about your smile. If you would like to find out more, please reach out to our Prairie Village, KS dentist's office at 913-901-8585.