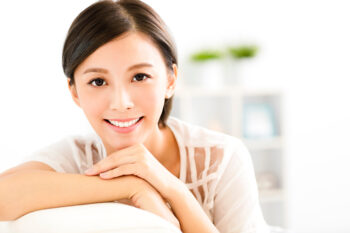 As long as your smile is affected by conspicuous dental flaws, you can have a tough time showing it off with confidence. What can you do to leave your concerns about misshapen, damaged, or discolored teeth in the past? By talking to your Prairie Village, KS dentist about cosmetic dentistry, you can learn that these issues are easier to address than you anticipate. One option for improving your smile calls for the placement of custom porcelain veneers on teeth that stand out for the wrong reasons. When veneers are placed over the front surfaces of teeth, they make it possible for you to hide the kinds of flaws that rob you of confidence in the way you look.
Are You Ready To Make Meaningful Changes To Your Smile?
With one cosmetic dental procedure, you can see many welcome smile improvements, and you can count on them to last. Based on your goals for treatment and concerns about care, we can help you identify the procedure that is right for you. Even if you have several changes that you would like to make, you can find that one appointment is all that you need to see your desired improvements. For patients interested in porcelain veneers, we can take on many different issues at one time, as these restorations provide the necessary coverage to hide damages, problems with smile alignment, issues with discoloration, and any other visible flaws.
What Porcelain Veneers Can Do To Correct Problems Your Appearance
Porcelain veneers are thin shells that cover the front surfaces of teeth. That coverage only affects a limited area, so much of your tooth structure will not be changed by your procedure. When in position, they can make teeth appear brighter and healthier, hide damages, and even improve your smile symmetry. The process of placing these restorations calls for two appointments. At the first visit, your smile will be closely evaluated, which gives us the information we need to provide custom veneers. We can also provide important preparatory work to ensure that the restorations you receive stay in place and look attractive. When you return for your second appointment, these restorations will be bonded in place.
Reviewing Other Services That Can Improve Your Appearance
There are several cosmetic dental treatments that are available to our patients, including treatment with veneers. As an alternative to these restorations, we can recommend tooth bonding and contouring work. This approach makes your services even more conservative, and removes the need for permanent restorations. In many cases, you can have your treatment finished in as little as one appointment!
Talk To Your Prairie Village, KS Dentist About Receiving Porcelain Veneers
Through treatment with porcelain veneers, we can help patients take on a wide range of smile issues. Their placement hides damages, trouble with discoloration, concerns about spacing, and other flaws that might make you self-conscious. If you would like to find out more, please reach out to our Prairie Village, KS dentist's office at 913-901-8585.