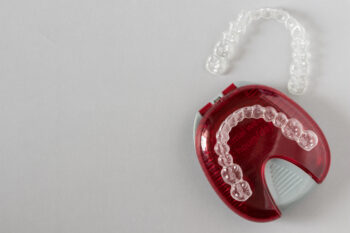 If your goal is to do something about teeth that are uneven, overlap in awkward ways, or appear too far apart, you should know that there are options for your orthodontic services. At our Prairie Village, KS dentist's office, we can actually recommend an approach to care that minimizes any impact on your appearance as well as your daily life! We can evaluate you to see if you are a good candidate for Orthodontic Clear Aligners. A custom-made set of appliances that gradually move your teeth into position can lead to exciting cosmetic changes. They can also help you take on the oral health problems that can be traced to malocclusion.
Exploring Your Options For Treatment To Address Poor Teeth Spacing
When your teeth are not properly spaced, the cosmetic impact of this problem can be difficult to hide from others. Even if you are able to keep gaps and overlaps from easy view, the general trouble with your alignment can make your smile look awkward and uneven. There are different solutions people explore when this is something that affects them. One option that you can look into is treatment with Orthodontic Clear Aligners. Choosing this approach can make it easier for you to start your corrective work, as you will not have to worry about the way you look. Another advantage is that unlike with fixed appliances, your clear aligners can simply be taken out when they might be in your way.
Planning Your Treatment With Orthodontic Clear Aligners
After a careful evaluation of your teeth and oral structures, we can see what kind of aligners you require. Once these appliances are ready, we will provide them to you for your daily use. Each one is meant to stay in place for a set period of time. When that time passes, you can move to the next one, which helps you gradually move your smile and see your appearance grow progressively more attractive.
What Else Can You Do To Address Smile Gaps And Overlaps?
There are some circumstances that make treatment with other cosmetic dental services possible for people who want to fix spacing flaws. We may be able to hide a gap or overlap with porcelain veneers, which means you can have these flaws behind you in only two appointments. Veneers are custom-made shells that cover the front surfaces of teeth in order to hide damage and discoloration, problems with tooth shape and size, and spacing concerns.
Talk To Your Prairie Village, KS Dentist About Orthodontic Clear Aligners
By using Orthodontic Clear Aligners to improve your smile, our practice can help you see the benefits of orthodontic work while only requiring a a conservative, smile-friendly procedure. If you would like to find out more, please reach out to our Prairie Village, KS dentist's office at 913-901-8585.