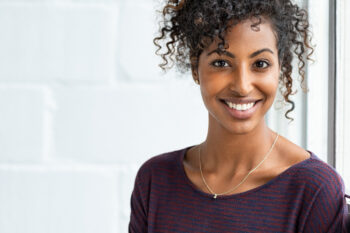 When you lose confidence in your smile, it can hard to feel comfortable with your overall appearance. After all, the condition of your teeth can influence the way people think about you, how old you look, and even how healthy you seem. It can be frustrating to know that cosmetic flaws have this kind of effect, but you can be relieved to learn that the right cosmetic procedure can have welcome results. At our Prairie Village, KS dentist's office, we can recommend porcelain veneers to people who currently feel unhappy with how they look. With this procedure, we can take on issues with discoloration, wear and tear, problems with the way your teeth are spaced, and even issues with chips and cracks in your enamel!
Are You Tired Of Feeling Less Than Happy With Your Smile?
Whether you have minor flaws or more serious concerns, it can be frustrating to know that your smile is not as attractive as it could be. The right approach to cosmetic dental work can help you in many ways. As little as one procedure can take on discoloration, cover damages and wear and tear, and even take on your problems with tooth shape, size, and alignment. Porcelain veneers can take on all of these problems, and they can do so in a way that provides lasting value thanks to the durability of these restorations.
Why Patients Choose Veneers When They Want To Make Cosmetic Changes
With customized porcelain veneers, we can address many different problems with the way you look. These restorations cover the front surfaces of teeth to change their shape, size, and color. Because they only require partial coverage, we can move forward with care while only requiring conservative changes to your tooth structure. Your veneers can be placed in the course of just two appointments. At the first, we take the necessary measurements and provide preparatory work. At your follow-up appointment, we can place your restorations and give you lasting confidence in the way you look!
Reviewing All Of Your Options For Cosmetic Treatment
Because we provide many different options for improving your smile, we can help you move forward with cosmetic treatment that feels right for you. Tooth bonding and contouring can provide a more conservative means of addressing discoloration, dental damage, and other issues. This service does not require the creation and placement of restorations, and can take less time and preparatory work. We can also focus on straightening your smile by recommending treatment with Orthodontic Clear Aligners.
Talk To Your Prairie Village, KS Dentist About Porcelain Veneers!
Through the placement of porcelain veneers, we can help you show off dazzling smile improvements! If you would like to find out more about this or any other cosmetic service, please reach out to our Prairie Village, KS dentist's office at 913-901-8585.