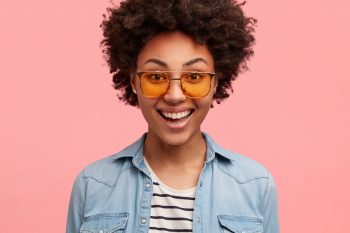 When you have problems with your smile that make you unhappy with your overall appearance, there are clear benefits to discussing cosmetic dental work. Unfortunately, people may hold back from these discussions because of concerns that they never raise. For those who have several issues they want to address, the idea of treatment can be intimidating. What you should know is that the right procedure can actually take on several issues at one time! At our Prairie Village, KS dentist's office, we can recommend porcelain veneers for treatment, as these restorations can address many different concerns in a short time, something that can give you a lasting confidence boost.
How Do You Currently Feel About Your Smile?
Negative feelings about your smile can be difficult to shake, and they can actually deepen in time if you let problems go unaddressed. With just one cosmetic procedure, you can take on different concerns and start to share a brighter, more uniform, and generally more attractive smile with the people in your life. We can talk to you about how veneers, thin restorations that cover the front surfaces of teeth, are able to correct the different issues you have with the way you look. Their slender design limits the preparatory work that you need to undergo, but despite their size they are still strong enough to provide improvements that last many years.
Planning Your Treatment With Custom Porcelain Veneers
Your custom porcelain veneers are capable of taking on different concerns like dental discoloration, problems with poor spacing, dental damage, and more. They are placed in the course of two appointments. At your first visit, we take care to evaluate your smile and measure your teeth. With these measurements, we can make sure that the restorations you receive are the correct shape and size to make desired improvements. We will also provide minor preparatory work so that you have space for your veneers once they are ready. Your treatment will conclude at your second appointment, when your veneers are permanently bonded to the fronts of teeth being restored.
Reviewing Your Options For Cosmetic Services
There are multiple treatment options that are available to you if you want to improve your smile. Those options even include orthodontic work, as we can provide treatment with Orthodontic Clear Aligners to those who have problems with poor spacing between their teeth. Another option is tooth bonding and contouring work, which minimizes changes to your tooth structure and makes improvements without permanent restorations.
Talk To Your Prairie Village, KS Dentist About Treatment With Veneers
Through treatment with porcelain veneers, our practice can take care of your smile by covering any flaws that make you self-conscious. If you have questions, or if you want to discuss treatment, reach out to our Prairie Village, KS dentist's office at 913-901-8585.