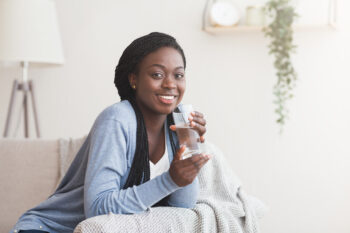 When you have poorly aligned teeth, good oral health may not be enough to make you feel good about your smile. Fortunately, there are options for orthodontic treatment that make fixing malocclusion easier than you anticipate. Our Prairie Village, KS dentist's office provides access to Orthodontic Clear Aligners, a set of appliances that will discreetly move your teeth into better positions. You can feel relief upon learning that your smile can be fixed with appliances that are difficult to see, and you can be glad to have the freedom to remove them at times when they are in your way! We are happy to meet with you and plan this treatment, or we can look at options for cosmetic treatment that give your smile a more symmetrical appearance.
Do You Feel Embarrassed By Smile Gaps Or Overlaps?
Any visible problems you have with your teeth spacing can be cause for concern about your overall appearance. Many people find themselves self-conscious about the way they look because of gaps or overlaps between their teeth. The good news is that you can do something about this problem even if you are hesitant to look into treatment with traditional orthodontic appliances. Instead of wearing metal braces for a recommended time period, you can talk with Dr. Browne about using Orthodontic Clear Aligners. These appliances make it possible for you to improve your appearance in a more discreet and convenient manner. Your care will rely on a set of appliances, with each one bringing you one step closer to your ideal smile.
Choosing To Correct Your Smile With Orthodontic Clear Aligners
After carefully scanning your teeth and oral structures, we can rely on detailed measurements to create appliances that are the right shape and size for you. These appliances will take your smile step by step through the adjustment process, with the end result giving you a straight, attractive smile. Because these appliances are clear, they can be worn without attracting unwanted attention. They are also easy to remove, so they will not interfere with your routine habits.
What Else Can You Do To Change Your Smile For The Better?
If you qualify, you can look at alternative treatment options to cover gaps or overlaps that hurt your appearance. Some patients can proceed with treatment that relies on porcelain veneers to hide alignment flaws. These appliances also help you correct problems with discoloration, wear and tear on teeth, and even issues with tooth shape and size.
Talk To Your Prairie Village, KS Dentist About Straightening Your Smile
Through treatment with Orthodontic Clear Aligners, you can fix problems with uneven teeth spacing and improve your smile! To learn more about this treatment and its benefits, please reach out to our Prairie Village, KS dentist's office at 913-901-8585.