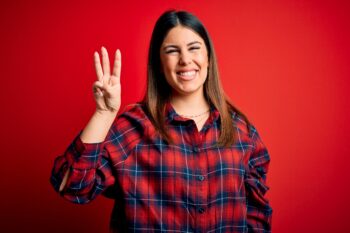 Do you want to keep a healthy, attractive smile for as long as possible? This is certainly a smart goal, as the care you put into your teeth and gums will have benefits for your health as well as your appearance. At our Prairie Village, KS dentist's office, we can work with you to ensure your oral health is preserved over time by providing regular dental exams and cleanings. At these appointments, we can discuss problems like tooth decay, gum disease, and evidence of poor hygiene, but we can also talk with you about other problems that can arise and impact your appearance and quality of life. Remember that we are also here to help if you have problems that cause you concern, even when these problems seem to call for emergency services!
1. Your Regular Checkups Provide Important Early Warnings About Dental Problems
Simply put, the sooner you know about a problem with your dental health, the sooner you can act and have it treated. This prevents the onset of complications, and when it comes to dental decay, it can even change what kind of care you require. A cavity that we spot during an oral health evaluation can still be small enough for us to use a dental filling. However, if you have problems with larger cavities, it may be necessary to provide root canal therapy and a dental crown.
2. Your Teeth Are Thoroughly Cleaned At Each Appointment
Every time you brush and floss your teeth, you fight the buildup of food debris and plaque, but you are not able to remove tartar deposits that have formed. What can you do to prevent these materials from gathering and causing problems for your smile? A scheduled teeth cleaning will remove any harmful substances, including tartar, from your teeth. By regularly meeting with your dentist and hygienist, you can stop its accumulation and lower your risk for problems with your health.
3. You Can Discuss Concerns About More Than Just Tooth Decay
There is more that can affect your oral health than tooth decay. Problems with gum disease, painful or limited jaw movement, and more can hurt your well-being. At regular appointments, we can look out for these concerns, and we can do regular screenings for early warning signs of oral cancer. Catching any problem early is beneficial; when it comes to oral cancer, timely care can have a positive impact on your ability to successfully treat the condition.
Talk To Your Prairie Village, KS Dentist About Scheduling Your Next Checkup
Through your regular dental checkups and cleanings, you receive important protection for your smile as well as timely services to lower your risk for future problems. If you would like to find out more, or if you have questions, contact our Prairie Village, KS dental office today at (913) 901-8585.