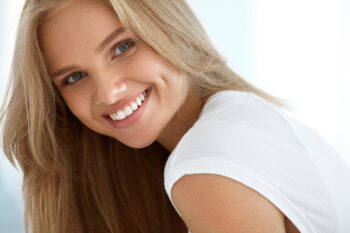 What would you like to change for the next year? While it may be a little early to start thinking about resolutions, there is time to arrange cosmetic dental work so that you can greet 2022 with a better, brighter smile! At our Prairie Village, KS dentist's office, we provide different treatment options to those who want to improve on how they look. Even if your goals include the restoration of several teeth, or changes to address multiple flaws, we can help you see your desired outcome in less time, and with less work, than you might think possible!
Can You Fit Cosmetic Dental Work In Before The New Year Starts?
There are cosmetic dental services that we can complete in as little as one appointment, and even an option to take care of your smile with a customized whitening kit that delivers professional results from your own home. In other words, you can find that the right approach to treatment requires less time and preparatory work, making it easier to start the new year with your desired improvements.
Reviewing Your Options For Treatment
There are different procedures that we can recommend for you if you want to begin next year with a more attractive smile. One conservative treatment option will see you simply take home a whitening kit that has been prepared for you by your dentist. Our kits include potent bleaching agents and trays designed for individual patients, which makes the treatment process easier. As a result, you can find that you have little trouble fitting this treatment into your current routine. You also have the option to undergo tooth bonding and contouring work, which modifies the shape, size, and color of teeth through a process that requires less time and effort than you might anticipate. This is something that we can finish in as little as one appointment, as there is no need for us to create or place permanent restorations.
Can One Procedure Really Take Care Of All Of My Smile Concerns?
While treatment with porcelain veneers can take more time to complete, the results that you see can certainly be exciting. These restorations fully cover the front surfaces of your teeth in order to hide discoloration, dental damage, problems with wear and tear, and even spacing issues. Their durable design will help to ensure the improvements you see last many years!
Talk To Your Prairie Village, KS Dentist About Starting The New Year With A Better Smile
With the right approach to cosmetic treatment, you can begin next year with a dazzling smile! Dr. Browne can help you review your treatment options to find an approach that delivers truly remarkable results. If you would like to find out more about these services, please reach out to our Prairie Village, KS dentist's office at 913-901-8585.