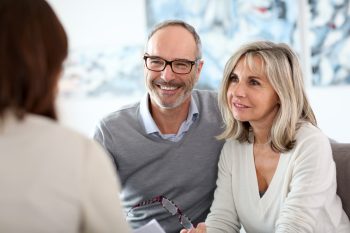 Your incomplete smile can make you unhappy with the way you look while also giving you issues that make biting and chewing more difficult. Through the right treatment, you can show off your full smile once again, and you can also feel more confident that you can bite and chew without difficulties! At our Prairie Village, KS dentist's office, Dr. Browne can talk to you about dental implants, and what role they can play in restoring your full smile. Their support makes it possible for us to permanently restore custom restorations. We can make sure you are a good candidate for treatment, or determine what steps might be necessary to make sure your smile is successfully restored.
Are You Self-Conscious About Your Incomplete Smile?
If you have just one missing tooth, it can make you unhappy with your appearance as well as with your oral health. A visible gap has the potential to seriously disrupt your smile, but it can also create concerns around your ability to bite and chew certain foods. Over time, that can lead to undesirable diet changes, it can put more stress on your remaining teeth, and it can even force bite changes that lead to issues with TMJ disorder.
How Dental Implants Restore More Than Just Your Appearance
Through implant dentistry, custom dental restorations can remain in place permanently. These restorations provide bite support as well as more stability for neighboring teeth. An implant is secured through placement directly in your jawbone, where it can imitate the role roots play in supporting natural teeth. When in place, implants can actually stimulate surrounding jawbone tissues, which will help prevent deterioration over time.
A Dental Bridge Also Provides A Permanent Solution For Tooth Loss
We can also restore your full smile by replacing a lost tooth with a custom dental bridge. Dental bridges remain in place permanently without requiring oral surgery. They are instead secured by a pair of dental crowns that cap neighboring teeth. The stability of your bridge helps you regain a bite function that evenly applies and releases pressure, a change that protects natural teeth and lowers your risk for TMJ disorder. The bridge will be carefully designed to both fit securely and improve your appearance.
Talk To Your Prairie Village, KS Dentist About Dental Implants
Through implant dentistry, our practice can give you a renewed confidence in your appearance, bite function, and oral health after tooth loss. This arrangement provides lasting support, and it can even address surprising consequences of tooth loss, like jawbone deterioration. If you wish to find out more about implant dentistry, or if you have any other questions regarding your oral health, contact our Prairie Village, KS dental office today at 913-901-8585.