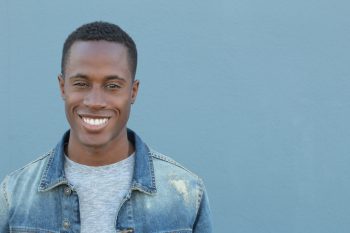 There are several procedures you can choose from if you want to take on problems with your smile. As you look into your different treatment options, you may be surprised at just how conservative cosmetic work can be, which means you can have an easier time seeing your desired improvements. At our Prairie Village, KS dentist's office, we offer more than one treatment capable of taking on discoloration, problems with enamel damage, and concerns about tooth size and spacing. One of your options is to move forward with tooth bonding and contouring treatment. These services can deliver exciting esthetic changes in as little as one visit, making it a conservative and convenient approach to smile care. 
Tooth Bonding And Contouring Work Can Take On Many Different Flaws
Tooth bonding and contouring work can make several changes to a person's appearance, which can lead to striking overall improvements. The work we do can help you by making discolored teeth fit better with your smile, restoring teeth that are chipped or cracked, or resolving problems with spacing that create embarrassing flaws. These services make it possible for you to see these changes without having to have custom restorations made and placed, which can shorten the time it ultimately takes to help you.
Arranging Your Cosmetic Procedure
Your cosmetic services will be planned around your goals, and the current state of your smile. We can determine which teeth should be restored to have the right impact, and what kind of corrections need to be made. Depending on the number of teeth that receive attention, it is possible for us to have everything finished in just one appointment!
This approach relies on two different services to change the way you look. The contouring process reshapes teeth and changes their size to improve your smile. Bonding treatment relies on a composite resin substance to cover up flaws that occur naturally, as well as problems like dental damage.
Discussing All Of Your Options For Improving Your Smile
Is tooth bonding and contouring treatment really the service for you? For many patients, this can be the right path to a better smile. However, others may find that they prefer to arrange treatment with porcelain veneers. Veneers require more preparatory work, and it can take more time for you to see your results. However, veneers are remarkably durable, and you can have an easier time preserving your appearance after treatment if you use them to change your smile.
Talk To Your Prairie Village, KS Dentist About Tooth Bonding Treatment
Through tooth bonding and contouring treatment, you can see striking smile changes in as little as one appointment. If you would like more information about this or any other cosmetic procedure that we offer, please reach out to our Prairie Village, KS dentist's office at 913-901-8585.