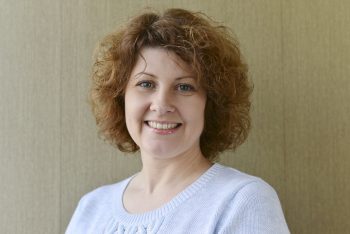 Restorative dental treatments need to provide lasting protection for teeth. In some circumstances, this means receiving a dental filling to cover an area where a cavity formed and caused damage to your enamel. However, some treatments will call for the placement of dental crowns to keep teeth safe. At our Prairie Village, KS dentist's office, we can provide either restoration, and will do so based on our review of your oral health needs. If it is necessary to place a dental crown, we can provide one that is capable of protecting your tooth while also preserving the quality of your smile. Remember that we are here to help you avoid problems as well as treat them—if you have not done so already, make sure your next routine dental exam is booked!
Why Use A Dental Crown Instead Of A Filling?
If a tooth needs more support than a dental filling, we will provide a custom dental crown for protection. These restorations surround teeth above the gum line. This requires preparatory work that permanently alters the tooth, but it makes it possible for us to both provide long-term support and provide treatment without causing discomfort. If you need this work done on a tooth that is visible when you smile and speak, we can provide a crown that is made to match that tooth's appearance.
What Type Of Crown Should You Receive?
We use restorations made with different materials to help patients in need of restorative dental work. Our porcelain and zirconia crowns can imitate healthy enamel, which allows us to preserve your appearance while still supporting your oral health. For your back teeth, we may recommend a metal or porcelain-fused-to-metal restoration. With these materials, we can provide more bite support, something that is particularly important for molars and premolars that absorb more pressure when you bite and chew.
Avoiding Future Dental Problems
Remember that at every routine dental exam, we can look out for problems before they are serious enough to require crowns. Regular reviews also help you stay protected against the threat of tooth decay and gum disease, two problems capable of impacting your appearance and quality of life. We provide protection through regular teeth cleanings as well as with reviews provided by Dr. Browne.
Talk To Your Prairie Village, KS Dentist About Restoring A Tooth With A Custom Crown
Our practice is prepared to help when you have trouble with your oral health that calls for a dental crown. A custom crown that covers your tooth can provide bite support as well as cosmetic benefits, and offers the kind of lasting support that prevents complications at a later date. To find out more about how we can take care of you, reach out to our Prairie Village, KS dentist's office at 913-901-8585.