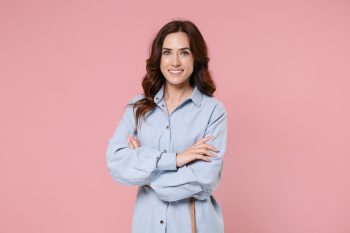 With the right cosmetic dental procedure, a patient can begin to show off a better, more confident smile. Our Prairie Village, KS dentist's office provides many different treatment options for people who want to improve the way they look. You might be surprised to learn that one option involves making cosmetic changes to your gums, not your teeth. Through gum contouring treatment, we can address problems with bulky or uneven tissues that have left you with teeth that seem too short or squat, or with an awkward and uneven smile. While some patients choose to pursue gum contouring treatment and additional cosmetic services, you can find that this one procedure provides all of the improvements that you desire!
How Does Gum Contouring Treatment Improve A Person's Appearance?
Through gum contouring treatment, we can change your smile by making teeth appear longer, and by making your appearance more symmetrical. Gum tissues that look bulky, or excessive tissues that cover more of your teeth than you prefer, can change your smile in ways that are difficult to ignore. Gum contouring lets us directly address these issues, which reshapes and reduces gum tissues that look awkward and unattractive.
Scheduling Your Gum Contouring Procedure
Your dentist will closely evaluate your gum tissues to see how a contouring procedure can help you. An uneven gum line, bulky tissues, or areas where teeth look short or squat can be addressed to make improvements. As these tissues are carefully worked on, we can give your smile a more attractive frame and help you feel more confident overall in the way you look! This process is one that we can often complete in the span of just a single appointment.
Should I Consider Additional Cosmetic Dental Work?
Many people see exciting results from gum contouring treatment and have no additional concerns about their appearance. With that said, some will prefer to move forward with additional services. For example, you can follow gum contouring treatment with a teeth whitening procedure. In addition to showing off a more symmetrical smile, and being free of noticeable flaws with bulky or uneven tissues, you can show off teeth that are brighter and more attractive!
Talk To Your Prairie Village, KS Dentist's Office About Gum Contouring Treatment
Dr. Browne is ready to meet with patients who have questions about gum contouring treatment, and what this procedure can do for them. Through this single procedure, you can be delighted by how much your appearance improves! This is just one of several cosmetic procedures we can provide. By learning more about the care available from us, you can find out just how obtainable your ideal smile might be! To find out more, please contact our Prairie Village, KS dental office today at 913-901-8585.