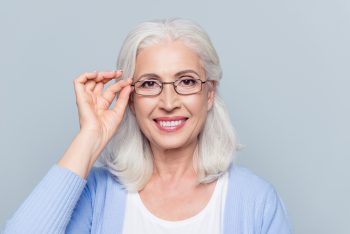 What can you really do about tooth loss? With a lifelike prosthetic, you can close a gap in your smile that makes you uncomfortable. What you may not realize is that you can receive a permanent restoration that improves your appearance as well as your ability to bite and chew. At our Prairie Village, KS dental office, we can talk to you about your options for treatment. One option is to have a custom dental bridge put in place. Your bridge can be permanently set without the need for oral surgery, making it an appealing long-term solution that can prove less invasive.
Trusting A Dental Bridge To Fully Restore Your Incomplete Smile
A dental bridge can cover the space where your tooth was lost, which can give you renewed confidence in the way you look. The bridge you receive will be custom-made so that it fits properly, and to make sure that it has the right look to feel like a natural part of your smile. The stability of this restoration offers another important benefit. In addition to giving you back your full smile, a bridge can provide support for your bite function. This can lower your risk for future dental issues, and it can lower your risk for developing TMJ disorder because of uncomfortable and unnatural movements.
How A Permanent Restoration Stays Secure
A bridge consists of more than just the restoration that is meant to replace a tooth that was lost. In addition to the pontic (the replacement tooth), your appliance includes a pair of dental crowns. The crowns cap teeth at either side of your gap. Their placement effectively keeps your restoration set in position. After treatment, you can find yourself surprised at just how easy it is to adjust to its presence, and how stable the bridge proves to be when you bite and chew food.
We Can Also Secure A Prosthetic With A Dental Implant
You have another option if you want to permanently replace a lost tooth. With a dental implant, we can hold a restoration in position without the need to modify neighboring teeth. An implant is placed directly into your jawbone. When in position, it is capable of both holding your appliance and stimulating your jawbone. That stimulation sends important signals to your body so that the bone tissues continue to receive nutrients.
Talk To Your Prairie Village, KS Dentist About Receiving A Dental Bridge
With a custom dental bridge, we can give you back your complete smile and restore your confidence in both your appearance and dental health. If you would like to learn more about this restorative treatment option, or if there are any other services that we can offer, please call our Prairie Village, KS dentist's office at 913-901-8585.