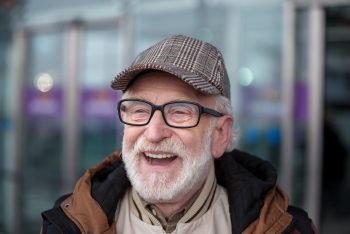 Tooth loss is a significant problem, but it does not have to cause permanent difficulties for your smile and oral health. The right prosthetic dental appliance can remain in place permanently, and it can offer enough support to enable you to bite, chew, and speak without worrying it might become loose or insecure. One treatment option for a person affected by tooth loss is to place a dental bridge and close their smile gap. At our Prairie Village, KS dentist's office, we can talk to you about the benefits of this restoration, and make plans to provide you with a custom bridge to support your oral health and appearance.
The Importance Of Dealing With Tooth Loss
How much trouble can tooth loss ultimately create for you? The problems can be more significant than you expect, as this is more than just a cosmetic concern, or a problem that affects your bite function. Over time, you are more likely to lose more teeth if you have an unclosed gap because of tooth loss. The teeth at either side of that gap have less support, which makes them more likely to become loose. If you are not biting and chewing in a way that feels natural, it can be difficult for you to avoid problems with TMJ disorder and bruxism over time, and you can overuse teeth to the point of making them vulnerable to harm.
What To Expect When You Receive A Dental Bridge
A dental bridge is a permanent prosthetic appliance we can secure without performing oral surgery. How will it remain in place if no surgical procedure is needed? The bridge includes two dental crowns. Each crown is placed on a tooth at either side of the opening where your missing tooth was located. Those crowns hold the restoration in position so that you can bite, chew, and speak with confidence. The bridge is carefully constructed so that it fits properly, and so that it improves your smile.
What Else Can You Do To Permanently Address Tooth Loss?
Another treatment option for tooth loss involves the placement and restoration of a dental implant. Implant dentistry addresses certain issues that occur after tooth loss that can cause difficulties for an individual. Those issues include the deterioration of your jawbone, something that will happen over time when teeth roots are no longer present to provide stimulation. An implant also gives your dentist a means of permanently placing a prosthetic appliance without affecting neighboring teeth.
Talk To Dr. Browne About Restoring Your Smile With A Dental Bridge
If you are tired of living with tooth loss, talk to Dr. Browne about receiving a dental bridge! To learn how a custom bridge can help you regain confidence in your appearance and dental function, contact our Prairie Village, KS dental practice today at 913-901-8585.