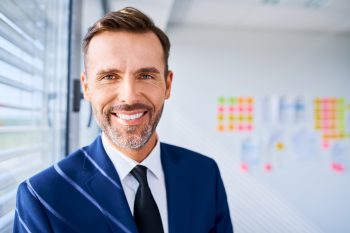 Your concerns about the color of your teeth can make you unhappy with your smile. Unfortunately, discoloration is an issue that can prove difficult to address on your own. Even after using a whitening treatment purchased at a store, or after switching to a whitening toothpaste, you can feel that your smile is still dull and less attractive than you like. With a professional whitening treatment, your Prairie Village, KS dentist can help you see results that you really want. Our practice provides personalized whitening kits that allow you to carefully apply bleaching agents that remove stains that can prove difficult to address.
Are You Tired Of Feeling Embarrassed By Stained Teeth?
Many popular foods and drinks are capable of leaving stains on your enamel. When these particles continue to build up, your smile can change as your teeth grow dull. This can lead to a growing concern over your appearance, and it can be difficult to address this issue on your own. While there are many products available to you that offer to remove stains, they can have a difficult time making meaningful changes. To see more exciting changes, you can speak with Dr. Browne about using a professional teeth whitening treatment at home.
Using A Teeth Whitening Treatment Provided By Your Dentist
The whitening kit that you pick up from your dentist can remove stains that prove difficult to address with a store bought treatment. Your kit includes custom trays that make applying bleaching gels easier. Over ten to fourteen days of daily applications, you can fight the discoloration that has hurt your appearance. At the end of these daily treatments, you can see impressive changes to your smile color that you are eager to show off!
What Else Can You Do To Address Dental Discoloration?
There are other issues that can affect the color of your teeth. Intrinsic discoloration refers to changes within your tooth structure can create problems for your appearance that are difficult to resolve. Rather than use whitening agents, we can discuss another cosmetic dental procedure that can change your appearance by hiding internal discoloration. We can meet with you to talk about the benefits of addressing your concerns through tooth bonding treatment, or with porcelain veneers. In some cases, we may suggest restoring the appearance of teeth with custom dental crowns.
Talk To Your Prairie Village, KS Dentist About Your Tooth Discoloration
Are you starting to feel fed up with the effect teeth stains have had on your smile? You can meet with Dr. Browne to discuss the benefits of taking home a professional teeth whitening treatment. This is one of several cosmetic services that we make available to our patients. For more information, contact our Prairie Village, KS dental office today at 913-901-8585.