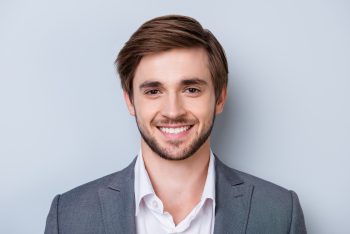 Are you feeling unhappy with your smile because it appears awkward or uneven? Relatively small differences in tooth shape and size can hurt your facial symmetry, which can have a frustrating disruptive effect on the way you look. Sometimes, an uneven smile can be addressed by restoring a single damaged or misshapen tooth. However, many people will require work on several teeth to see the improvements they really want. Porcelain veneers can make significant smile changes accessible after just one procedure. At our Prairie Village, KS dentist's office, Dr. Browne can talk to you about the benefits of this and other cosmetic procedures. In less time than you expect, you can start to show off a smile that fills you with confidence!
Does Your Uneven Smile Make You Self-Conscious?
If your smile is not symmetrical, you can feel less than satisfied with your appearance. Resolving this problem can call for cosmetic dental work to modify the shape and size of teeth. Porcelain veneers are effective at making your smile more uniform, as treatment relies on custom-made restorations to change the way you look. At an initial appointment, your teeth are carefully measured and prepared for the placement of your veneers. This first visit is important for making sure that your restorations deliver the right results, and that they look natural when in place.
How Treatment With Veneers Can Help You
What issues can you look forward to addressing with custom veneers? Carefully adjusting the shape and size of teeth that look awkward or our of place can make your appearance more even. These restorations can offer additional positive changes. When you receive veneers, you can smile with more confidence as you show off brighter teeth. In fact, veneers can actually help you deal with intrinsic discoloration – problems within the tooth structure that change their color. This treatment approach can also provide a more conservative solution for problems with dental damage.
Learn More About All Of Your Cosmetic Treatment Options
There are several cosmetic procedures that you can discuss with your dentist when you know you want to change the way you look. We can talk to you about treating discoloration with a teeth whitening procedure, which can remove stains you have accumulated over time. Our practice also provides tooth bonding and contouring treatment. Bonding and contouring work can address the same changes that veneers offer. While permanent restorations are more durable, this approach can deliver changes with fewer changes, and often in as little as one appointment.
Talk To Your Prairie Village, KS Dentist About Veneers
Through treatment with porcelain veneers, you can show off a smile that is more symmetrical as well as free from conspicuous flaws that you have longed to address. To find out more, contact our Prairie Village, KS dental office today at 913-901-8585.