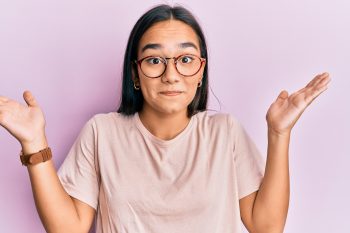 If you develop a cavity, you will have to see your dentist for restorative treatment. Putting off dental work can lead to complications that interfere with your oral health in serious ways, and can even put you at risk for tooth loss! It can be a relief to know that timely treatment can prevent complications. You can also be glad to hear that a procedure can restore your oral health without changing your smile. At our Prairie Village, KS dentist's office, we can provide a custom dental filling that imitates your healthy enamel. Because it provides a good visual match, it can remain in place to both support your tooth's health and help you maintain the way you look.
Why Dental Fillings Are Included In Cavity Treatment
Even when a cavity is caught early, it will do permanent damage to your tooth structure. If this is not addressed, you will remain vulnerable to infection and physical damage, which can lead to more difficulties over time. With a discreet dental filling, Dr. Browne can restore the appearance and condition of your tooth while making minimal changes to your enamel. This will allow you to bite, chew, and speak without problems. A filling is the most conservative treatment option available to you. In a situation where a more advanced cavity has to be addressed, we can arrange more involved care.
Placing A Lifelike Dental Filling
We provide fillings that are made with a composite resin capable of bonding directly to the surface of your enamel. When the substance is applied, it will harden and adhere to your tooth to provide long-term support. Even if the cavity formed in a conspicuous area, it will be hard for people to see that you have undergone restorative dental work thanks to the lifelike appearance of your filling.
What If I Need More Than A Filling?
If a cavity grows too large, it will do more damage than you can address with a dental filling. To address this problem, we can instead provide a custom dental crown to cover the tooth. Doing so will provide functional support and protection against possible complications. For a tooth that has become infected, we can also provide root canal therapy to restore your oral health.
Schedule Cavity Treatment With Your Prairie Village, KS Dentist
Through the appropriate cavity treatment, Dr. Browne can take care of your oral health without changing your smile. We provide lifelike dental fillings that bond to your enamel to provide lasting support. Remember that we can do more than just take care of cavities that have already formed, as we can schedule preventive visits with you! To find out more, contact our Prairie Village, KS dental office today at 913-901-8585.