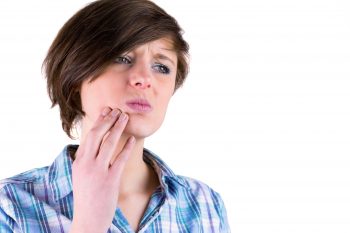 When is it a good idea to say something to your dentist about a toothache? If you feel that the pain is too difficult to ignore, or if you have the same issue with discomfort for an extended period of time, you should look into treatment. By doing so, you can address a potentially serious problem and restore your oral health! At our Prairie Village, KS dentist's office, we can meet with you to find out why you are in pain and determine the right restorative treatment. When necessary, we can take care of you by performing root canal therapy to deal with an infection that has formed and put your oral health in jeopardy.
A Toothache Is Something You Should Not Ignore
If you think your toothache is a sign that something might be wrong with your oral health, you should take care to see your dentist about it. Pain and sensitivity often affect people when they have an infected tooth. You may have developed an infection after physically hurting your tooth, or due to a cavity that has worsened over time. When this issue is not addressed in time, your tooth's health can deteriorate so much that there is no way to save it! You can be relieved to know that we are able to see you on short notice when necessary to make sure your tooth is properly restored.
Scheduling Restorative Dental Treatment
Restorative dental work will both remove bacteria and damaged tissues and provide long-term protection for your tooth. If your pain is linked to an infection, we can provide root canal therapy to address the matter and stop bacteria from spreading through the roots of your tooth. Once this is done, we can seal your pulp (the inner chamber within the tooth) before capping your tooth with a custom dental crown.
Will My Smile Look Different After My Procedure?
Any tooth pain can be a cause for alarm. With that said, it can be especially stressful to experience discomfort in a tooth that is visible when you smile, as you can worry about the effect that treatment will have on the way you look. The good news is that a crown made to imitate your tooth structure can provide lasting protection and also preserve the way you look.
Talk To Dr. Browne About Your Toothache
Dr. Browne is prepared to help patients who grow concerned about a persistent or painful toothache. At an appointment, we can provide the appropriate treatment to restore your dental health and preserve your smile! We can bring you in on short notice to address an active problem – when called for, we can even schedule an emergency dental visit. For more information, contact our Prairie Village, KS dental office today at 913-901-8585.