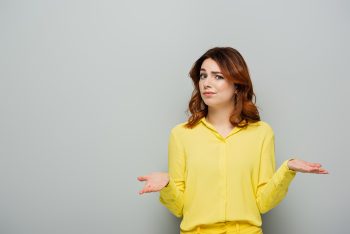 If you need a dental crown to restore a tooth that is important to your smile, are you going to lose confidence in your appearance? As you look into treatment, you can find that the right restoration can actually imitate your healthy enamel, which means your restoration can protect your oral health and also preserve your smile! At our Prairie Village, KS dentist's office, we can talk to you about your options for treatment after restorative dental work. Lifelike restorations make it possible for us to fully treat you without creating a problem with the way you look!
A Lifelike Crown Can Protect Your Tooth And Preserve Your Smile
A dental crown made from either porcelain or zirconia can imitate the color and texture of your healthy tooth enamel. Because of this, you can feel delighted to see that your smile has not changed because of restorative dental work. These substances both provide functional protection as well as cosmetic support, which means that you can still bite and chew food without having to modify your jaw movement. With that said, you should be aware that zirconia is able to provide more functional support.
Scheduling Treatment With A Crown
A dental crown is used to treat a tooth that needs more support than we can offer with a dental filling. While a filling only covers the span of your enamel where decay formed, a crown provides total coverage above the gum line. Before placing your restoration, we will carefully modify your tooth structure so that there is room for your restoration. Once your procedure is finished, you should be able to bite, chew, and speak without difficulties!
Prompt Care Can Make Treatment With A Filling Possible
While a lifelike crown can relieve you of many concerns you have about treatment, this appliance still requires permanent changes to your tooth structure. A filling will require this as well, but it will minimize the amount of work that is required to take care of your oral health issue. During a regular dental exam, your dentist can let you know if there is an issue with a cavity that will demand care, and what type of support your tooth will need after it is provided.
Talk To Your Prairie Village, KS Dentist About Receiving A Tooth-Colored Crown
Because Dr. Browne is able to provide crowns and fillings that imitate healthy enamel, our practice can see to it that your tooth is completely restored without changing your appearance! Prompt care is important when you think something is wrong with your smile:  The longer you wait to schedule a procedure, the more harm your tooth can experience! To find out more, please contact our Prairie Village, KS dental office today at 913-901-8585.