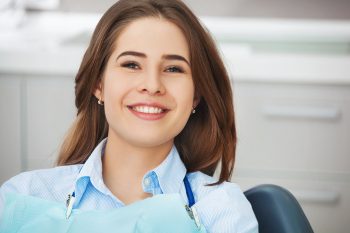 Patient comfort is a priority at our Prairie Village, KS dental office. Dr. Browne can help you feel at ease in the dentist's chair even when you come to us for restorative dental work. You should know that we also take care to make you more comfortable after your procedure, as this helps you more easily return to your regular activities. For those who have anxieties about dental work, or for patients who need to undergo more involved services, we can recommend safe dental sedation to make treatment easier. With OraVerse, we can actually make your time after treatment more pleasant by more quickly restoring feeling in your mouth, which prevents problems with uncomfortable numbness and slurred speech.
Are You Worried An Upcoming Procedure Will Cause Discomfort?
If you are not familiar with restorative dental work and feel uneasy about a recommended treatment, or if you need to undergo a more involved treatment, sedation can be beneficial. We can offer nitrous oxide or an oral sedative to make sure you stay relaxed while in the dentist's chair. For patients who suffer from dental anxiety, sedation can be an important part of every procedure. Sedation can be provided in addition to anesthetic to make your experience easier.
Using Sedation During Cavity Treatment
If you need a dental filling or dental crown, or if you require root canal therapy, we can discuss the benefits of sedation. Different patients have different degrees of comfort with restorative work. We understand that treatments can be uncomfortable and off-putting. However, if you let negative feelings keep you out of the dentist's chair, you become more likely to experience complications from dental decay! Rather than let your worries keep you from care, we can talk to you about the advantages of sedation.
OraVerse Can Help You Feel Comfortable In Less Time After A Procedure
The use of anesthetic during different restorative services can protect patients during potentially sensitive treatments. However, people can be wary of anesthesia because its lingering effects can be awkward and uncomfortable. With OraVerse, we can shorten the time you have to wait for the return of feeling. Because we use OraVerse as part of your treatment experience, you can have an easier time returning to work, running errands, or generally re-engaging with your plans for the day after your visit with our office!
Schedule Dental Care At Our Prairie Village, KS Dental Office
Dr. Browne is ready to help patients resolve problems with their oral health. As part of our commitment to providing positive treatment experiences, we can use different forms of support like sedation and OraVerse to make you more comfortable during and after treatment! If you wish to find out more, you can contact our Prairie Village, KS dental office today at 913-901-8585.