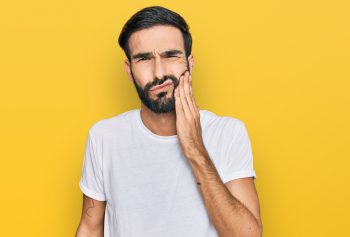 Your tooth will not stop aching, which has you understandably concerned about its health. What will your dentist be able to do in order to help you? A problem with persistent or severe pain could be related to an advanced cavity, or to complications from a physical injury. Both problems can lead to an infection that seriously jeopardizes your tooth's health. Fortunately, treatment through root canal therapy can stop this problem from worsening! At our Prairie Village, KS dental office, Dr. Browne is able to deal with infections by performing root canals that stop pain and the spread of infection. Once this work is done, we can cap restored teeth with dental crowns that provide functional and cosmetic support.
How Worried Should I Be About Tooth Pain?
If it seems that your tooth pain is not going away, or if it becomes difficult to ignore your discomfort, let your dentist know as soon as possible. For those with significant pain problems, we can arrange an emergency dental appointment. When your tooth undergoes evaluation, Dr. Browne will determine if we need to perform root canal therapy. This procedure deals with bacteria and internal harm that can lead to worsening troubles with your oral health.
How Root Canal Therapy Stops Active Oral Health Issues
By performing root canal therapy, we remove bacteria and damaged tissues within your pulp, the tooth's central chamber where living tissues are located. Infections create serious problems for your tooth, and put you at risk for larger oral health troubles. An advanced cavity or injury can lead to bacteria attacking the living tissues within your tooth structure, and to the spread of those bacteria beyond your tooth. The removal of damaged and infected tissues will stop bacteria from moving further through your tooth's roots. It also puts an end to active discomfort that you are experiencing.
Restoring Your Tooth After Root Canal Therapy
Dental fillings are used in some restorative dental procedures, but they are not recommended for a tooth restored through root canal therapy. If you undergo root canal therapy, we can provide support in the form of a custom dental crown. A crown will completely cover your tooth above your gum line. This protects it against another infection, or against physical damage. It will also help you maintain a natural, comfortable bite!
Talk To Your Prairie Village, KS Dentist About Root Canal Therapy
Through root canal therapy, we can restore a tooth that is in poor condition due to advanced decay or physical injury. If you have questions about this procedure, or any other that can restore your oral health, please contact our Prairie Village, KS dental office today at 913-901-8585. In addition to taking on active problems with your smile, we can provide support to help you avoid future problems, or address cosmetic concerns that you may have.