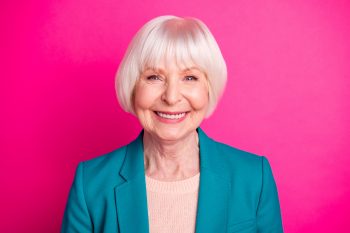 The unfortunate truth about cavities is that they do permanent damage to your enamel. Even if your dentist identifies a cavity before you start to have problems with pain or sensitivity, there will be irreversible harm that needs to be addressed. The good news is that with the right restoration, a tooth can be restored without its appearance being changed! At our Prairie Village, KS dental office, Dr. Browne provides dental fillings and dental crowns that offer lasting support as well as cosmetic benefits. When we use dental fillings to address cavities, our practice uses a composite resin substance that bonds to your enamel and imitates its appearance. When in place, that restoration can cover damage effectively to keep your tooth safe from future infection or damage.
The Role Dental Fillings Play In Cavity Treatments
Dental fillings are used to treat cavities that have formed and damaged your tooth structure. They are applied directly to the area where decay was removed so that the space is properly covered. That support can keep you safe against a new infection, and it can provide structural support so that you can still bite and chew without problems. While fillings are often used to treat cavities, they are not recommended when a significant amount of decay occurs – in these situations, dental crowns can be used to give more support.
Receiving Your Tooth-Colored Dental Filling
A filling will be placed after infected tissues are removed and your cavity is stopped from growing further. After this work is done, we will provide your filling so that the infection site does not remain open to bacteria buildup, and so that the tooth does not suffer more structural damage. The resin substance we use is applied directly to the site of the cavity. After the application occurs, the substance will harden and provide long-term protection for your tooth!
Other Approaches To Restorative Dental Work That Are Sometimes Needed
Larger cavities can require more support than a filling should be asked to provide. In these situations, we recommend using dental crowns. Crowns completely cover teeth above your gum line. When they are put in place, crowns completely surround teeth above the gum line. If necessary, we can perform root canal therapy before we place your crown in order to address any problems with infection.
Talk To Your Prairie Village, KS Dentist About Receiving A Tooth-Colored Filling
Dr. Browne can provide dental fillings that protect teeth while also imitating their appearance! With a filling in place, you should feel confident in your ability to bite and chew and in your smile! When patients need help with larger cavities, we can provide crowns that also imitate enamel. To find out more, please contact our Prairie Village, KS dental office today at 913-901-8585.