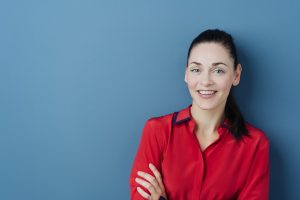 Without the appropriate treatment, a cavity will keep growing, keep damaging your tooth structure, and continue to put you at risk for oral health complications. In time, decay can make you vulnerable to an infection that causes active discomfort while putting you at risk for losing your tooth! Fortunately, you can set up the appropriate restorative dental work at our Prairie Village, KS dentist's office! After evaluating the tooth, we can determine what kind of care might be required to completely protect your tooth. This work involves more than just removing decay – we will also cap the tooth with a custom dental filling or dental crown to protect it.
Cavities Require Care From Your Dentist
The daily habits you keep up with will help you keep your smile safe from possible oral health issues like dental decay and gum disease. However, when a cavity does form, your daily habits will not stop it from growing worse. The decay will continue to grow and damage more of your enamel, eventually leading to problems with internal infection, until your dentist does work to treat it.
Receiving A Dental Filling
At regular dental exams, your dentist can actually identify cavities that are not yet large or significant enough to cause active discomfort. When smaller cavities are identified and treated, they can be treated with custom dental fillings. Fillings take up the space where a cavity was located. After the decayed tissues have been removed, your dentist will protect your enamel by providing a tooth-colored filling that can bond with your tooth structure. This type of filling is discreet, which means you can avoid unwanted attention, and it can provide sustained support so that you can continue to bite and chew without problems.
Scheduling Treatment For Advanced Decay
Advanced tooth decay is something that can affect a person who is not having their teeth evaluated regularly. When a cavity becomes big enough to cause an infection, or if it does too much damage to make treatment with a filling possible, we can instead use a dental crown to protect it. Because the crown completely covers your tooth, you can have support for both the tooth itself and your bite function. When an infection forms, we can use root canal therapy to stop an active problem that threatens your tooth and overall oral health.
Talk To Your Prairie Village, KS Dentist About Cavity Treatment
Dr. Browne is prepared to help patients who need to do something about dental decay. A cavity can be properly treated with a restoration that supports your tooth while preserving your smile. If you have questions about our services, or if you want to set up an appointment, contact our Prairie Village, KS dental office today at 913-901-8585.