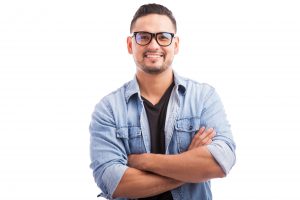 If you need to do something about tooth decay, you may worry that the only treatment options open to you are going to permanently affect your smile. What you can discover is that the right restoration is actually able to restore your tooth while still preserving the way it looks. Our dental office in Prairie Village, KS is prepared to take care of dental decay with restorations that are capable of imitating the color and texture of surrounding tooth enamel. With a tooth-colored filling in place, your tooth will stay protected while also retaining its original appearance.
A Restoration Needs To Be Placed When A Cavity Is Treated
Treatment needs to take place if you have a cavity that is growing on your tooth. The spread of decay will not stop until the appropriate restorative dental work is provided. If you wait too long to arrange treatment, a cavity can actually become too big for your tooth to be effectively treated with a filling, which means a dental crown will have to be put in place. When the problem is identified in time, Dr. Browne will make sure your tooth is protected after removing decayed enamel by placing a custom, tooth-colored filling in the space where the problem formed.
Receiving A Tooth-Colored Dental Filling
Tooth-colored dental fillings are made from a resin material that can bond with your enamel while also mimicking the way it looks. This discreet solution to the problem of dental decay can help you remain confident in your smile while also giving you enough support to bite and chew without difficulties. Because this substance effectively bonds to your enamel, it can be counted on to remain in place and provide lasting protection against damage or infection.
We Can Still Take Care Of Your Tooth If A Cavity Is Too Large For A Filling
Fillings are effective at protecting your teeth from harm, but a cavity can do more damage than a filling is capable of addressing. When this occurs, it becomes necessary to change our approach to restorative dental work. A dental crown can give your tooth more support by completely covering it above your gum line. If necessary, crown placement will follow root canal therapy, which removes any bacteria or damaged tissues within a tooth. Just as we can provide tooth-colored fillings, we can discuss your options for dental crowns that imitate healthy enamel.
Talk To Your Prairie Village, KS Dentist About Receiving A Discreet Filling
In the event that you need treatment for tooth decay, know that Dr. Browne is ready to restore your tooth while taking care to preserve your smile. If you wish to find out more, or if you are interested in scheduling an appointment with us, contact our Prairie Village, KS dental office today at 913-901-8585.